"Still Life" and why people matter
The film "Still Life" challenges the value we place on efficiency in our workplaces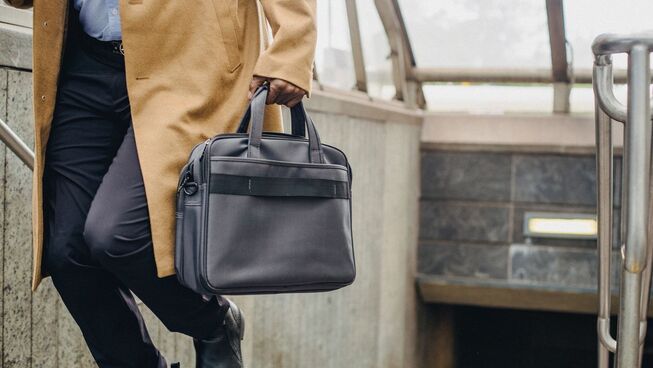 Still Life is the story of John May, a local council worker who has the job of trying to contact the next of kin of those who die alone. For 22 years he has undertaken his work with meticulous care and kindness. Such is his belief in the dignity of human life, even in death, that he goes above and beyond to ensure that each person is given a thoughtful and meaningful farewell, even if he is oftentimes the only mourner at their funeral.
However it's precisely the care and attention that he shows to the dead that sees John made redundant. In an age of "efficiency" John's patient concern for the deceased is not valued by his employer. As his boss explains while laying John off, "the dead don't care" for all the kindness that he shows them.
Before he finishes up with the council John is given one final case – the task of searching for the relatives of his elderly neighbour Billy Stoke. And it's in discovering Billy's long lost family members that we're let into more of the world of John May and the selfless way that he undertakes his work.
Still Life is a beautiful film. It is beautifully shot and the story is tenderly and gently told. The soundtrack is equally fitting. But as I watched I felt that the true beauty of the film came from somewhere else. What makes this film so beautiful is the way that John does his work. His underlying character shines through in each and every task he undertakes. His daily labour is a testimony to this deeper character, and it is attractive, it's beautiful.
What is that deeper character which is so beautiful? It is a value system which says that human life is more important than economic efficiency. That people matter more than money. It's a high view of the dignity of human life, even in death. And when it plays itself out in the workplace, pitted against economic efficiency, it rises to the surface as strikingly more attractive, more beautiful.
This is a truth which runs throughout the Bible. From the opening pages humanity is elevated above all other aspects of God's creation as the only ones made in His image (Genesis 1:26-28). This gives all humanity great dignity and value and worth. This is not to say that the rest of God's creation is worthless and should be treated with disregard. Hardly, God Himself repeatedly declares all the other material aspects of His creation – plants, animals, rugged cliff faces and countless galaxies of stars – as good. The Bible is not anti matter. It's not even anti money for that matter. But only humanity is given the dignity of being made "imago Dei ", in the image of God. People matter more than money.
If you've ever seen this play itself out in the workplace you'll know what I mean when I say that it is attractive, it's beautiful. It's the boss who foregoes a pay rise in order to maintain a higher staffing level. It's the employee giving their client extra attention to ensure their needs are meet, even if means fewer clients. It's John May giving time and attention to the deceased.
Our world is a better and richer place when we hold God's value system in place, where human life is more important than economic efficiency. And ironically, when we live and work this way we're richer for it.
Photo by Ono Kosuki from Pexels