God in Film Guide: The Iron Giant
Souls don't die...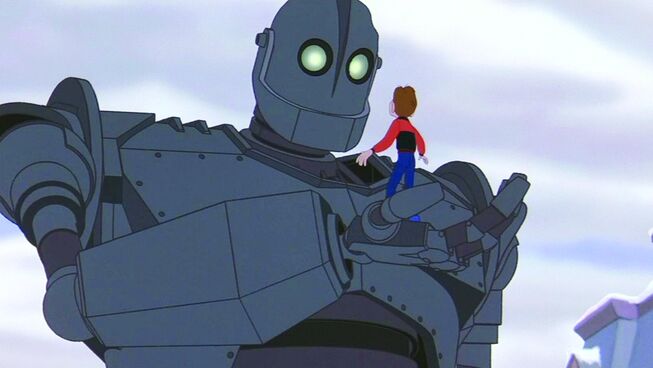 Bible reference(s): Psalm 56: 3-4, 2 Corinthians 5:17
God in Film study guides combine your two favourite things, God and movies. Upskill yourself for group discussions that explores deep themes. Learn to be the Producer, Director and Reviewer of your own film discussion group.
Each God in Film guide provides you with a synopsis, planning guide, tips and specially selected clips for discussing in a group.
Download the attached PDF guide to get started.
Synopsis: "It came from outer space." Fascination with aliens--paranoia in progressive times. Reaction to the unknown is the topic explored in the politically subversive, amazingly stellar, animated feature The Iron Giant. Inspired by Ted Hughes, written for the screen by Tim McCanlies and directed by Brad Bird, The Iron Giant is a children's story that goes far beyond its retro time period-the 1950's Cold War.
"Hogarth Hughes. Ready for action" is an imaginative boy with a sense of adventure that, more often than not, lands him in hot water. Collecting strays he finds on outings is a source of affectionate exasperation for his single working mother. When Hogarth saves the metal man who fell to earth--the nine-year-old is wise enough to know this is one innocent creature who should not follow him home. The "strange invader," however, is determined to attach himself to Hogarth. - KE Monahan Huntley
Leave a Comment