Deeper Questions Episode 11: "What's with our obsession with true crime?"
If we like true crime, does that make us bloodthirsty?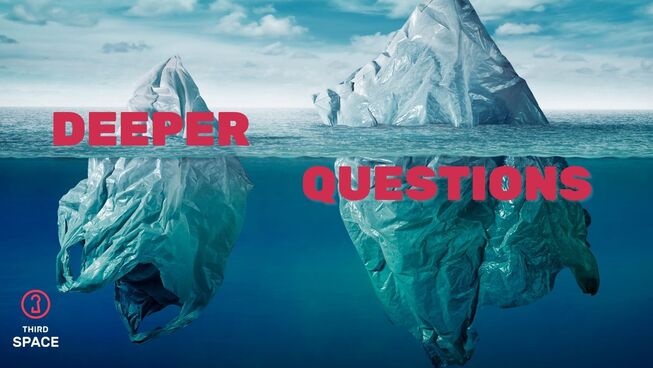 Episode 11: "What's with our obsession with True Crime?"
In early 2023, Triton Digital's Australian Podcast Ranker showed that Casefile, an Australian True Crime podcast - had risen to number 1 in Australia, beating Hamish and Andy. Apart from Casefile, there are approximately 120 podcasts about true crime, just from Australian content creators. Since Serial, the popular spinoff from This American Life, in 2014, it seems our appetite for this kind of journalism meets narrative nonfiction is insatiable. What does it tell us about us as people and as a society?
Dr Michael A. Guerzoni is a criminologist at the School of Social Sciences in the College of Arts, Law and Education. Michael's research examines organisational culture, deviance, and crime prevention, with a particular focus on the safeguarding of children within religious institutions. The results of his doctoral thesis was published as a book titled Child Protection in the Church: An Anglican Case Study (Routledge Studies in Crime and Society). He's also the author of a number of scholarly journals and book chapters. Michael has done way too much reading on this subject and brings compassion as well as expertise to this episode.
Other References:
Guerzoni, M. A. (2020). Vicarious trauma and emotional labour in researching child sexual abuse and child protection: A postdoctoral reflection. Methodological Innovations, 13(2). https://doi.org/10.1177/2059799120926342
Macdonald, Lucy (2023, May 8). Groups of roaming juveniles "continually committing offences", Tasmanian Police association says. ABC News. https://www.abc.net.au/news/2023-05-08/surge-in-youth-crime-repeat-offenders-tas-police-worried/102316044
Boling, K. S., & Hull, K. (2018). 'Undisclosed information—Serial is my favorite murder: Examining motivations in the true-crime podcast audience'. Journal of radio & audio media, 25(1), 92-108.
Meade, A. (2022) 'The Teacher's Pet: hit podcast thrust Lynette Dawson's 1982 disappearance into the spotlight'. https://www.theguardian.com/media/2022/aug/30/the-teachers-pet-hit-podcast-thrust-a-spotlight-on-lynette-dawsons-1982-disappearance.
Got questions?
You can shoot Aaron or Amy an email about anything! We'd love to hear your brutally honest or delightfully encouraging thoughts on the show and the topics that come up each week. There's a good chance we have stuff on our website at Third Space too.
Feel free to suggest potential guests or topics as well. No doubt there are heaps of important ideas and stories out there worth hearing!
Deeper Questions is produced by Production Farm Studios
ago #christianity, #crimeprevention, #criminology, #deviance, #emotionallabour, #institutionalabuse, #justice, #law, #morality, #murder, #policy, #prevention, #protection, #religion, #research, #sociology, #spirituality, #truecrime, #vigilantes