3 out of 5 stars
Charles Cullen is considered one of the most notorious and prolific serial killers of the modern age. As a nurse who worked in the wards of New Jersey for years, he is credited with killing 29 patients, while law enforcement says he may have been behind the deaths of over 400 victims. His story became the subject of Charles Graeber's 2013 nonfiction book The Good Nurse: A True Story of Medicine, Madness, and Murder. Now it comes through our televisions with the Netflix production starring Academy-Award-winning actors Jessica Chastain and Eddie Redmayne.
Chastain plays the role of Amy Loughren, a single mother and nurse who works in the ICU during the night shifts at Parkfield Memorial Hospital. Her merciful spirit and engaging style make her a favourite with patients, except her shift is understaffed. As she works to care for the people on her floor, cardiomyopathy hinders her ability to keep pace with the work. Until the hospital finally hires a new nurse to assist her in the evenings. Charlie Cullen (Redmayne) is an experienced nurse who steps into his role and becomes a valuable asset to Amy and the team. He also befriends the single mother once he discovers her secret ailment that Amy must keep hidden from management until she has been with the organisation long enough to get insurance. Everything seems to go well until patients mysteriously die from inexplicable reactions to their treatments during the night shift.
As the story unfolds with the police investigation and tensions mount between the nurses, this methodical drama will manage to get under the skin of all who hang until the fateful end. Some of the tension is undermined since this is based on actual events, and Charles Cullen still serves 18 consecutive life sentences. Yet, Danish director Tobias Lindholm benefits from a compelling police investigation and the far-reaching aspect of this horrendous set of murders. Along with outstanding performances from the lead actors who convincingly propel this hospital-based mystery forward. Chastain manages to represent the innocent nurse with a weakened heart of gold. While Redmayne shows the depth of the craft in showing how he can reach into this notorious serial killer's creepy and unsettling nature.
The Good Nurse Relies on the audience connecting with the central characters and enjoying being part of the investigation. Where it lacks any true action, the smouldering murder mystery provides all the elements needed to entertain until the final reveal, by providing a cautionary tale for all admitted to hospitals to ask questions and be active participants in their medical decisions.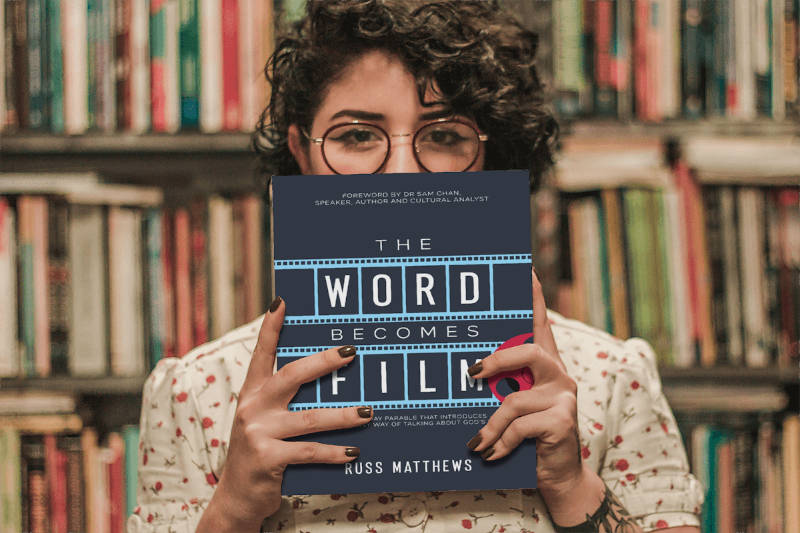 The word becomes film
Russ Matthews' new book is a modern-day parable that introduces a radically easy way of talking about God's story
If you order the book today you will also receive a complementary study guide that is only available with the purchase of the book (Print or ebook)
Reel Dialogue: Taking a life is wrong
This statement seems obvious, but one could dig in and asks why murder is so wrong? Firstly, this has to be based on facts that transcend mere humans, saying it is terrible. This is where the Bible can help. From this instructional and historical book's pages, we know that humanity was created in God's image. From the beginning of time, humanity was made to live in harmony with God and with one another. Unfortunately, this relationship was damaged by the introduction of sin's influence on the heart's of mankind. Amongst the things like pride, jealousy, and hate, we also saw murder come into mankind's story. However, the Bible shows that God considers every life to be meaningful. Yet, aware of the sinful nature of the human heart, God provided guidelines that would seek to instruct man's behaviour.
So God created man in his own image, in the image of God he created him; male and female he created them. - Genesis 1:27

"You shall not murder. - Exodus 20:13
Leave a Comment