3.5 out of 5 stars
When it comes to fathers, many say that their relationship is complicated. This simple phrase can be loaded with meaning and to discover its cryptic message, you might need to work through some muck to find out what it means. Actor turned director Jason Mac attempts to interpret the hearts of men and their connection with their fathers with this unlikely meeting between two men. Both characters are trying to answer this question in their separate seasons of life as they travel through the story together.
Mac directs himself as the wayward Nick Wolfe, a man on the run after stealing money from a local warehouse. He runs through a densely wooded area and happens upon the house of Billy Ford (Tobin Bell). The fugitive forces the reclusive man to house him while the authorities look for him within the community. Yet, Nick becomes reliant on the former soldier for his survival, since he was shot during the robbery. This leads the two men on a journey of discovery as they work through the pressure of knowing their next steps in this stressful situation. While they work through their personal relationship, each must come to terms with the past that inexplicably causes them to connect.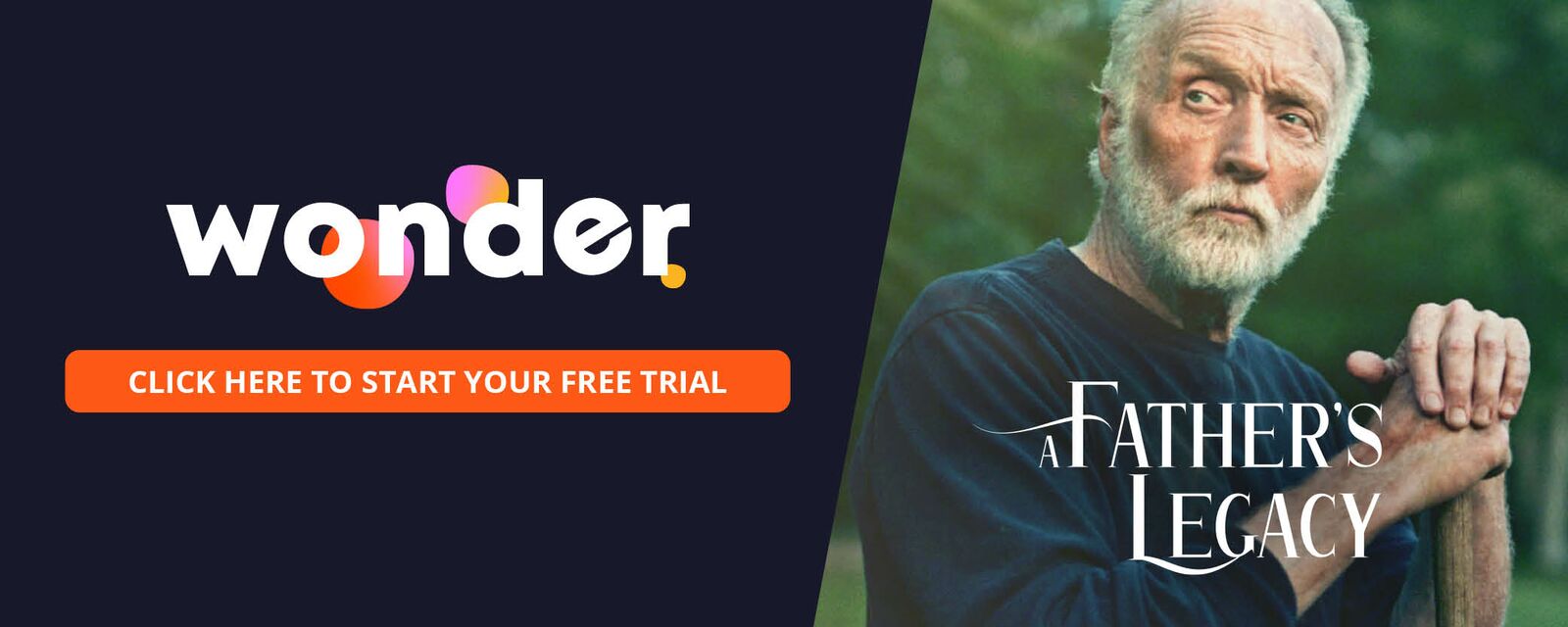 It might be an understatement to say that this is a slow-burn character play. With the bluesy soundtrack and the South Carolina setting, this whole production should cause the audience to sit back and wait for things to unfold in its time. Mac and Bell prove to have the necessary chemistry from the opening sequence. Still, the veteran actor carries this whole sordid tale through to the end. He sits back in his role with an ease that makes you believe the former Saw legend has lived at this pond throughout his life. His advice seems to come from a familiar place as he can speak into his uninvited guest's life as well as any other young man listening.
Despite the film falling into some of the usual faith-based tropes, A Father's Legacy does sit above this genre's usual standards. Since the screenplay contains mature language and violence that is not typical for this type of film, these elements provide a real-world experience. Yet, the quality of the acting moves this from ordinary to something special and proves to be entertaining and has a positive message. This is especially true for men who may be struggling with the stresses of being a husband and a father. Jason Mac shows that it is possible to mix faith into a screenplay and deliver a story that can contain a heart-filled, valuable lesson for all.
REEL DIALOGUE: The wisdom of fathers
Billy Ford is far from being a perfect man, but he did show that he could rise to the occasion when pressed. His insights were delivered in a manner that men could understand and appreciate. Also, they seem to come from a life that had been lived. One that has been learned the hard way from lessons that had made him into the man he had become. Even though his desire to push this young man out of his life initially showed that he really needed Nick for many reasons.
One thing he did provide was wisdom for his unwanted guest. Wisdom is something all people seek, but many do not always follow. Earthly fathers can be a wealth of knowledge and insights, but they can be flawed at times. For those seeking true wisdom in their lives, it can be found in the heart of the Bible. There are actual sections that are known as wisdom literature. Ancient literature has applications in life today.
Where to find wisdom in the Bible: Job, Psalms, Proverbs, and Ecclesiastes
Leave a Comment