Dear Evan Hansen
The Broadway hit makes it to cinemas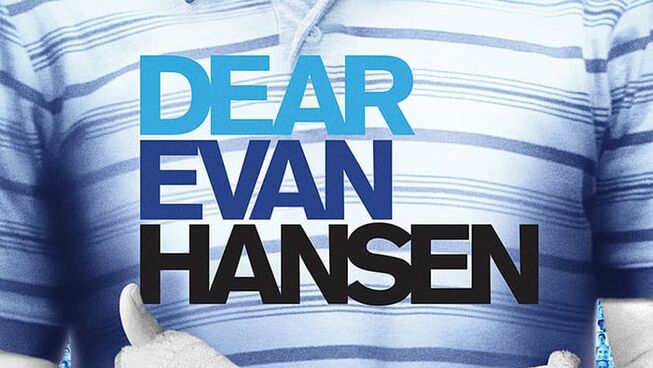 3 out of 5 stars
Since its Broadway premiere, there have been whispers of Dear Evan Hansen eventually making it to the big screen. With the popularity of the soundtracks from composers Benj Pasek and Justin Paul of The Greatest Showman and La La Land, this stage production was destined for a cinematic release. Except this project would have an uphill climb for audiences since it tackles the hard-hitting topic of teen suicide and its lead character suffering from a social anxiety disorder.
Evan Hansen (Ben Platt) is a seventeen-year-old who struggles to get out of the house each day, much less go to school. His mother and therapist push him to get out to engage with the world. One tactic to help with this process is writing letters to himself detailing why "today will be good." Even though his first day back at school was less than favourable, Evan writes one of these notes and prints it off in the library. As he waits to retrieve the paper, it is taken up by a troubled classmate named Connor Murphy (Colton Ryan), who decides to keep the letter and leaves the building.
This causes extreme stress for Evan as he worries all night about what Connor will do with the letter. As he comes to school days later, his worries are heightened by the principal's request for him to go to the office. Here the teen meets Connor's parents, who tell Evan of their son's suicide and that they found his personal message in his pockets. There is no relief for the anxiety-ridden student when the couple believes that Connor had written the letter to Evan. Also, they think that he was their son's only friend. Something that he does not deny. An innocent lie leads to a series of events that seem compassionate at first, but eventually becomes too much for him to bear.
Unlike the inspirational message that permeated their previous projects, this is an entirely different story from the Academy Award-winning composers. By tackling mental health and teen suicide, they find themselves in new territory that may be difficult for some audiences to embrace. Except it cannot be denied that their soundtrack showcases the talent behind this musical duo. Despite the confronting content, the characters and songs make for an appealing journey through psychologically and ethically challenging waters. One of the biggest struggles is to know if we are meant to cheer for Evan or dismiss him as a lying teen looking for attention.
There has been controversy surrounding Ben Platt's casting in the title role, even though he won the Tony Award for the Broadway role. Some might consider him too old, while it is difficult to see how anyone else could have delivered this level of emotion along with the musical performance. He carries the character through until the re-imagined conclusion that does differ from the stage production, along with stellar performances from Kaitlyn Dever, Amandla Stenberg, Danny Pino, Julianne Moore, and Amy Adams. Yet, the actor we wanted more of was Colton Ryan who plays Connor, which was relegated to flashback scenes.
It may not have the same inspirational punch as The Greatest Showman, but this was an entertaining choice for viewers who are fully aware of the content. With this project this celebrated creative team attempts to shed light on the issues associated with some of society's most significant problems at the moment. Dear Evan Hansen will appeal to musical aficionados and may lead many to reach out to the marginalised people in their lives.
REEL DIALOGUE: Is there such a thing as a good lie?
This is the moral dilemma that opens Dear Evan Hansen and continues to be asked throughout the film. Like the film's central character, the reality comes down to the old statement, honesty is the best policy.
'For nothing is hidden that will not be made manifest, nor is anything secret that will not be known and come to light.' Luke 8:17
Usually, the person who asks the question of a 'good lie' is looking for justification for their own moral failings. This may be a confronting statement for some, but for those who have lived through the repercussions of an untruth, it is well... the truth.
When confronted with difficulties in life, being truthful in all things may bring some short-term pain, but it will provide peace of mind. Also, it leaves the person with nothing to cover up in the future.
When it comes down to it, Mum was right. A lie is a lie.
Leave a Comment