About Time
How do you define romance?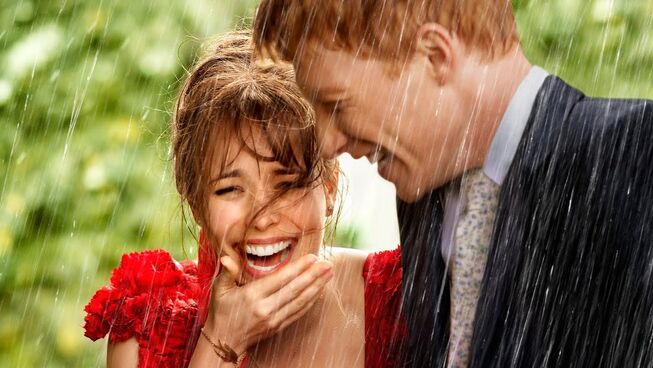 4 out of 5 stars
"And in the end I think I've learned the final lesson from my travels in time; and I've even gone one step further than my father did: The truth is I now don't travel back at all, not even for the day, I just try to live every day as if I've deliberately come back to this one day, to enjoy it, as if it was the full final day of my extraordinary, ordinary life." - Tim
As a male of the species, the consideration of a romantic comedy can cause anyone to groan. Still, admittedly there is a romantic side that is intrigued. Then to throw in a bit of time travel and you have the potential for fun or an unmitigated disaster. Realistically, when one enters a Richard Curtis film (Love Actually, Notting Hill), there is the expectation for the next Love Actually or Bridget Jones Diary.
While this film does offer a fresh take on this genre, time travel. Tim Lake (Domhnall Gleeson) is turning 21, but instead of celebrating, he is lonely. Until he discovers a family secret that will change his life. His father confides in him that the men in their family can travel through time. Soon after this enlightenment, Tim meets Mary (Rachel McAdams) in London through a series of awkward twists. It turns into a boy meets girl during a blind restaurant, boy loses girl due to time travel, boy tries to win her back through a Kate Moss exhibit. Everyone realises they are in a very different romantic film.
One thing that can be said of Richard Curtis is that he can write a good tale with some incredibly loveable characters. Gleeson and McAdams are lovely in their portrayal of Tim and Mary characters in the film. Yet, it was Dad (Bill Nighy) who became the heart of the film. He stole every scene and continues to prove his acting prowess through this small, but significant role. He was complemented by Domhnall Gleeson as the quirky romantic lead who audiences will want to win the girl. Then to add the actress who epitomises romance, Rachel McAdams (The Notebook, The Time Traveler's Wife), in her best roles to date. This is all complemented by getting to see two loving marriages. This film remains intact despite the dysfunction that comes throughout their lives.
As with most Curtis films, the screenplay can seem a bit disjointed at times. To add in the nuance of time travel, it takes some logical to stay focused. Yet, in the end, each loose end is tied up neatly and it will leave viewers with satisfactory resolutions to the character development of the film. The only downside to this romantic tale was the mature language and sexual content that made this film less accessible.
Even though there were few references to God, this was a story that proved to be a pleasant surprise. About Time was thoroughly entertaining and should be recommended to mature friends. It will prove to be a good date movie that will make you think more deeply about life's essential things.
"Honor your father and your mother so that your life will be long on the fertile land that the Lord your God is giving you." — Exodus 20:12
Leave a Comment