Marriage Story
A raw depiction of the breakdown of the bond between man and woman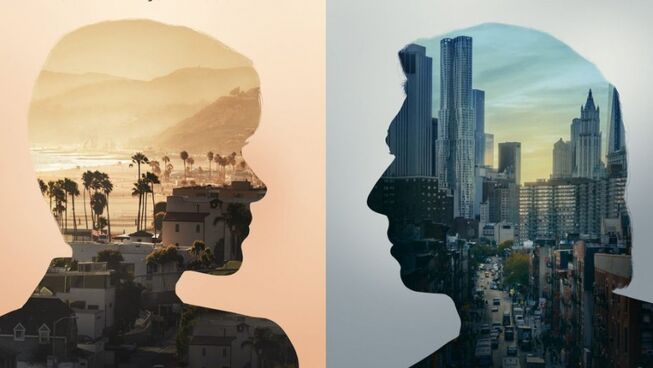 4 out of 5 stars
The paradoxical nature of the title of Marriage Story seems to imply that divorce is the inevitable final chapter of modern marriages. A subject matter that has been the fodder for films of the decades. From The Parent Trap to Kramer vs Kramer to Crazy, Stupid, Love, divorce provides material for everything from comedies to dramas and can be a reflection of the era that it is made. In the hands of writer/director Noah Baumbach, the expectation should be a tale that will expose the impact of these relational breakups on families and raw performances from his lead actors. The creator of Frances Ha and While We Are Young shows that he can cut straight to the bone in his analysis of the human condition.
Nicole and Charlie Barber (Scarlett Johansson, Adam Driver) are the creative team behind some of New York's most celebrated stage productions. Their theatre company benefits from her notoriety as a film actress and his genius as an up and coming director. All is going well for their theatre company and their latest production has led to awards, grants and an opportunity to break onto Broadway. The effects of their success have led to a detrimental impact on their marriage and family life. This leads Nicole to take a role in a new television pilot in Los Angeles and she takes the opportunity to take their son, Henry (Azhy Robertson) with her and separates from Charlie.
The eventual divorce proceedings lead to a brutal coast-to-coast process that brings out the worst in both of them. They begin to see how the ripple effects of their decisions impact their extended family, work relationships and finances. What starts as an amicable process quickly becomes an expensive procedure of getting custody of their son and maintaining their sanity. Proving that when two selfish and fallible people are put together in a relationship that the inevitable conclusion cannot be positive without help from outside sources.
When stories are put through the pen and lens of Noah Baumbach, it should be expected that no-one will be spared from scrutiny within the script and despair will prevail. As a writer, he reaches into the human soul and touches the most tender nerves to get his cast and the audience to go deeper than comfort will allow. He manages to get the best career performances from Driver and Johansson, two actors who have been under-utilised and appreciated over the years. The pain and frustration of this process is expressed in their soul-searching portrayals of a married couple who have lost their way. They are supported by compelling performances from Laura Dern, Alan Alda and Ray Liotta, who manage to capture the vicious nature of the divorce law profession.
Baumbach, Driver and Johansson should be considered during the award season for their work on this project. Despite these groundbreaking and crushing artistic displays, this film qualifies as a lesson in depression and a deterrent for divorce. Not that this has not been shown in cinemas in the past, but this is a film for a new generation. The film opens with the beauty of marriage and the value that each person brings to the relationship, but this appealing aspect of the film leaves in the opening act and never really returns. Exhibiting the dark side of two people wanting different things in life. Putting on painful display how far they are willing to go to destroy anyone who is going to get in the way of them getting what they want. Fantastic portrayals and work that delivers a depressing and hopeless depiction of marriage.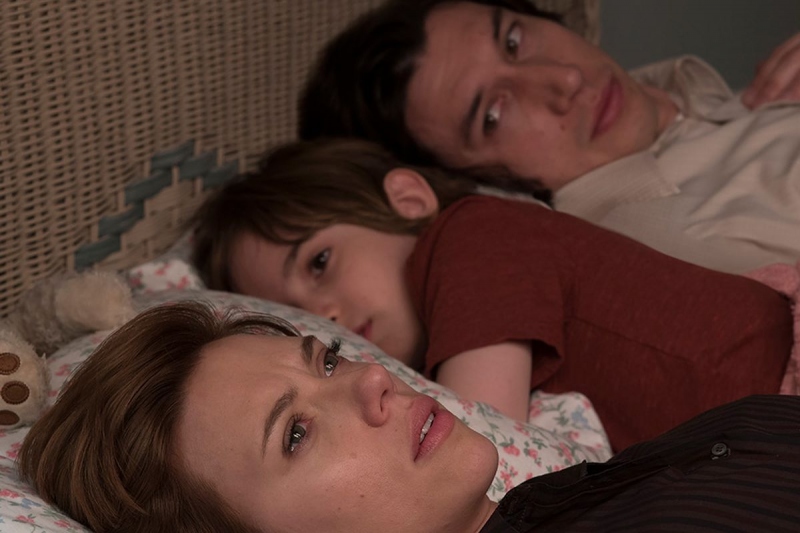 Reel Dialogue: Let's talk about marriage and not divorce
The movie is called Marriage Story, but really it is about the horrific path of divorce. A final reality for many marriages, but it does not have to be that way.
Interestingly, this film caused me to see the value of marriage and doing all I can to protect and care for our relationship. All of the relational elements point to the importance of a healthy marriage between a man and a woman. This film comes into a marriage after things seem to be too far gone, which will be uncomfortable for many people and if so, this is not the film for you. Yet, without them even saying it, the underlying message was about the importance of healthy marriages.
Even though this world does not want to admit it, God had a great plan when he created marriage. He wants it to be robust, exciting, romantic, sexual, fulfilling and spiritual. It is all over the Bible, read up on it. If you are struggling in your marriage, the Bible can help you find the answers and if you want some real glue that will keep your marriage together.
"With all humility and gentleness, with patience, bearing with one another in love, eager to maintain the unity of the Spirit in the bond of peace." Ephesians 4: 2-3