A different definition of Revenge Porn
Where is the line with violence in film against women?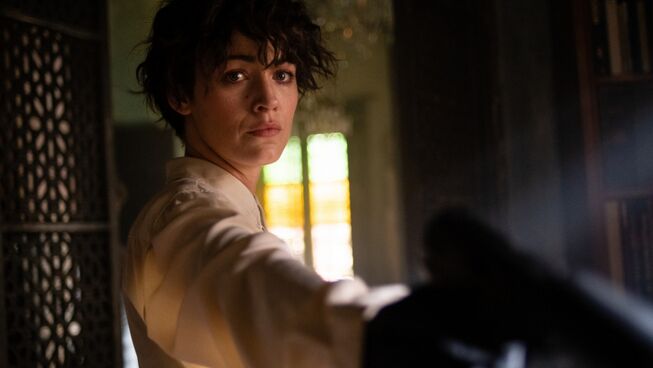 'Hell hath no fury like a woman scorned' - The Mourning Bride, William Congreve
In the current cultural climate, it is difficult to critique female characters in film. This challenge is especially true for those who are attempting to make in-roads into genres that have been historically occupied by men. This difficulty became painfully evident after watching two films that dealt with revenge performed by female leads. These movies put a whole new edge on the topic of 'revenge porn.'
Jennifer Garner's Peppermint and Blake Lively's The Rhythm Section both recently ventured quietly into the streaming world. Each of these films had difficulty finding their audiences in cinemas and critics universally reviled each. Despite having strong female leads, extensive supporting casts and healthy budgets, their stories struggled to find their voice. Even the most devoted fans of Garner and Lively have to admit that these productions failed to deliver a satisfying entertainment experience.
Some critics argue that the fault was in the direction, others blame the ineffectiveness of the lead actresses for connecting with audiences, but most agreed that these movies were merely bad. Regardless of the production issues, one similarity that proved to be problematic for both films is the issues of revenge and vigilantism performed by women. A strange twist on the expression of 'revenge porn.' A statement that may cause the daggers to come out and the development of hate comments.
Before you go down this vengeful path yourself, let me explain.
As the father of three daughters and with the recent birth of a granddaughter, I am all for female empowerment. A misunderstood term that's definition is so broad that no one seems to be able to explain it accurately. The empowering element for women should be as a celebration of who they are as women. Uniquely secure in their identity, being internally, as well as externally, beautiful and highly valued by society as women. Also, their position in society does not have to be at the expense of men.
The problem with these films is they manage to justify the abuse of women. They do this by making audiences think that violence against women is acceptable because they are in an action film. These are not the first or last films to portray women as agents of revenge. There has been a steady stream of Femme Fatales and vindictive female leads throughout cinematic history, but there is a line that both of these films seem to cross.
Not to say that women cannot be action stars, superheroes or undercover agents. Black Widow, Katniss Everdeen, Wonder Woman and Angelina Jolie's portrayal of Salt prove this point. The issue with Peppermint and The Rhythm Section lies in how they use vengeance as a rationale for the physical abuse of women for entertainment purposes. To watch these women get continually beaten on screen fails to be entertaining and quickly becomes distasteful.
Some may argue that revenge has been a critical narrative for a multitude of films, which is true. Many of them with female leads, like Carrie, Kill Bill (Vol. I and II) and Mean Girls. Yet, does that argument make it right? No, it merely proves that our thirst for violence is at the core of our being. Which means our taste for 'revenge porn' is not new, it has merely escalated to a new level of acceptance.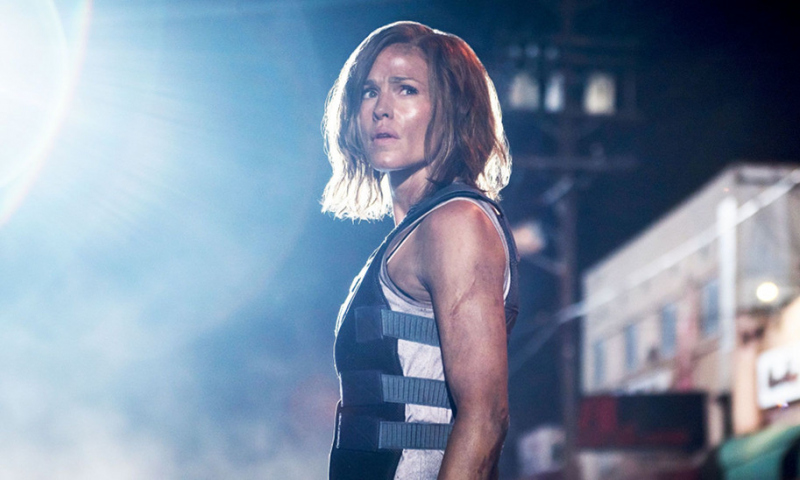 Revenge is an action that has been proven throughout the ages to be less than satisfying. The Apostle Paul wrote it best in his letter to the Roman church, never avenge yourselves, but leave it to the wrath of God, for it is written, 'Vengeance is mine, I will repay, says the Lord."' A subject matter that deserves to have its own article and one that may come in the future.
The main point of this article is to open the conversation on another definition of revenge porn. I am arguing that that violence against women should not be celebrated as entertainment or in any context. As a Christian writer, I can refer to the Bible as the primary support and reference. We can learn that all violence is considered to be an offence against God and humanity.
These timeless writings speak of violence as being associated with wickedness and condemned as 'detestable to the Lord' (Psalm 11, Proverbs 3 & 10). This subject is even expressed in the revolutionary life and words of Jesus. A leader who spoke against the abuse of violence and power (Isaiah 42:3, Matthew 26:52, Mark 10:41-45). He also went on to be an advocate for women and lifting their profile within society.
The argument against the abuse of women has been discussed throughout history. In modern times, the film industry attempts to empower women by putting them into more lead roles. Still, at times they manage to condone violence as a means of entertainment. An act that comes off as bizarre and confusing. Sure, the two films referenced were poorly executed. They both will be forgotten as the years go by, but they do open the door to a bigger conversation. Primarily that 'revenge porn' in any context is not justified and should be called out for what it is, wrong.
Comments
Revenge Porn is defined as "disclosing private sexual photographs and films with intent to cause distress" (s33 Criminal Justice and Courts Act 2015). This would include distributing private and personal images or video recordings of an individual without their consent. In the practical sense, this would include making physical copies of the explicit images or recordings and distributing them, sharing the photos or recordings on Facebook or other social media platforms, distributing them via text, WhatsApp or email and publishing them on websites.
Leave a Comment