Irish eyes are smiling and crying.
Walking into the cinema...
Is the grass greener on the other side of the Atlantic, even if you come from the Emerald Isle? A classic tale of searching for a dream in America, but finding it hard to leave the past behind.
Overall Rating: 4.5 stars
Cinematic rating: 4.5 stars
Bigger questions rating: 4.5 stars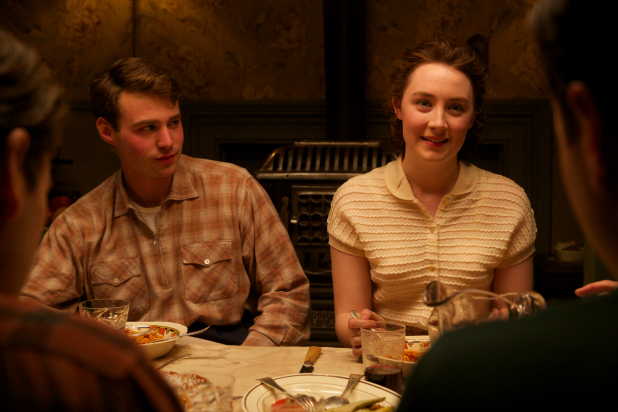 Eilise (Saoirse Ronan) is searching for a life outside her small-town Irish existence. The shores of America beckon her to leave behind all that is familiar to this young and naive Irish shop girl. With the blessing of her family, she sails to the new world in the foreboding New York City or specifically, Brooklyn. On arrival to this land of promise and the Brooklyn Dodgers, she travels through the struggles of homesickness, adjusting to a strange, new culture and developing new relationships. After beginning a new job and adjusting to life in a boarding house, she is introduced to Tony (Emory Cohen) at a dance at the local church. This young Italian plumber is captivated by the understated, but beautiful Eilise. As their relationship grows and her new found life flourishes in this land of opportunity, a family tragedy occurs back in Ireland and Eilise has to return home. She is quickly confronted with the decision to remain in her former homeland or to return to the life that she has come to love in New York.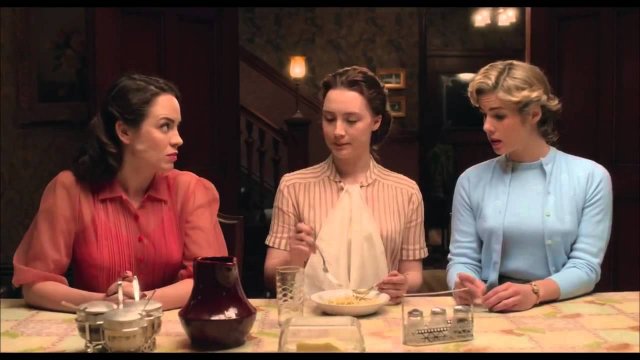 They do not make films like this anymore. This is a loaded statement that could illicit hope in the hearts of many or cause others to groan. In the case of Brooklyn the response provides a joyful hope for cinema. This was a refreshing adventure that shows the possibilities of beginning a new life in America. It was a visual experience that proves to be a light in the exceptionally dark room of dystopian storytelling that pervades modern cinema. The only difficulty in watching John Crowley's (Closed Circuit) beautiful tale was the anticipation that there would be a modern spin into a depressive state. Thankfully, this darkness never reels its ugly head...
The remainder of the review is on Russelling Reviews (Click on the link and consider some of the bigger questions from this film)
Written by Russell Matthews based on a five star rating system @ Russelling Reviews #russellingreviews #brooklynmovie
Leave a Comment