Is there an end to infectious disease? (with Covid-19 intro)
A timely conversation to mark the three year anniversary of Bigger Questions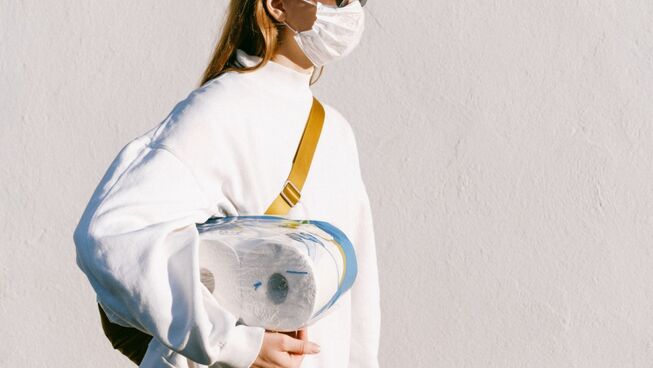 Bible reference(s): Mark 5: 24-34, Revelation 21:1-4
Infectious disease is the topic of conversation at the moment. We explore the challenges and risks of infectious disease, vaccines and a hope for the future. A timely conversation to mark the three year anniversary of Bigger Questions.
Whilst this show was recorded some time back and we do focus on Tuberculosis (and the Ebola Virus to some extent) the show does anticipates many of the principles and themes present in our current Coronavirus pandemic, making the show more relevant than ever.
The guest: Dr. Justin Denholm (Infectious disease consultant and medical director of the Victorian Tuberculosis program)
---
Help us make the next three years even bigger by investing as little as US$1 per podcast on Patreon.
---
Bigger Questions asked in the conversation
Is manflu real?
We used the website manflu.info for the smaller questions in our conversation. Manflu (as claimed by the website) is not just a common cold, but a "crippling and debilitating disorder indiscriminately striking down male members of the human species without warning."
This was light-hearted and entertaining discussion on a supposed modern 'disease'.
What is the difference between manflu and real infectious diseases?
Yet manflu is very different from real infectious disease which strikes down and kills many millions of people each year. Last year nearly 10 million people got Tuberculosis (TB) and 1.5 million of them died, which makes TB the single most important infectious diseases in terms of the burden it places on people and societies around the world.
What does it mean to work in infectious disease?
Justin directs the Victorian TB program which means that if anyone contracts TB in Australia, he is available to provide antibiotics and care. Although, TB isn't particularly common in Australia - Justin would see only around 400 cases per year in Victoria. Most doctors wouldn't see a case of TB. Much of his work revolves around prevention of infectious disease - which involves developing vaccines.
Will we defeat disease through scientific advances?
Justin claimed that working in infectious disease encourages humility, because around the corner there is always the next Zika or Ebola virus. Justin is constantly encountering new and previously unheard of infectious diseases.
Whilst modern medicine has made remarkable progress in containing and treating infectious diseases - the battle is unlikely to be won by science. Aside from the notions of human pride, Justin thinks that the idea that we will defeat disease through medical advances is 'just ridiculous' and 'not possible'.
This doesn't mean at all that we can't do anything and that medical science is not useful or that we shouldn't keep trying. But Justin was cautious about how realistic is the vision that science will solve all our problems and that we can make everything perfect by our own strength.
So is there an end for infectious disease?
Given that science is unlikely to end infectious disease, is there a hope or vision that they will one day end?
The Bible has a vision of the future which outlines the end of infectious disease. It describes a new heaven and new earth where God dwells with people and Revelation 21:4 says,
He will wipe away every tear from their eyes. There will be no more death or mourning or crying or pain, for the old order of things has passed away.
This vision for the future without disease is a powerful motivator for Justin and the work that he does. Whilst we are likely to have fantastic technological and scientific advances which may mean we can eradicate other diseases - Justin would dearly love to eliminate Tuberculosis - but, for the end of infectious diseases, we need to wait for a new heaven and a new earth.
Leave a Comment