Ep 139: How do I make my mark?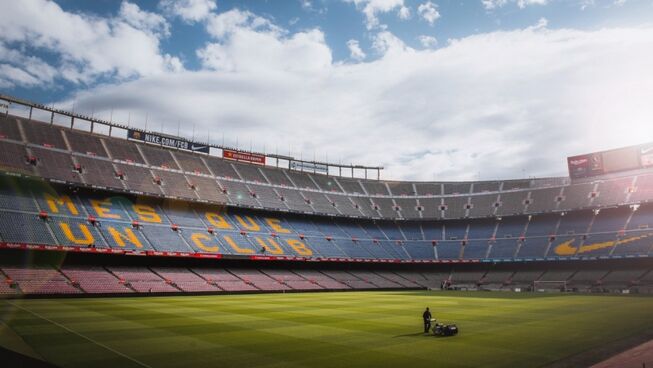 Bible reference(s): Ephesians 3.14-21
It's footy finals time so we speak with former Premiership footballer Steve Lawrence about footy, faith and making a difference in life. He shares how something greater helped him make his mark and made an extraordinary leadership decision that impacted many people.
Our guest: Stephen Lawrence. Steve was a champion AFL footballer who played 146 games for Hawthorn football club and won a Premiership in 1991. Now he works as a leadership speaker and executive coach developing character based leadership.
Check our Steve's website for more information about his leadership, speaking and coaching. Also check him out in this video.
This conversation was recorded in partnership with PrimeValue, a specialist high conviction investment manager.
---
Invest in Bigger thinking for as little as US$1 per podcast on Patreon.
---
Bigger Questions asked in the conversation
Steve, it's September - finals footy - are you excited?
You played finals footy way back in 1991, on the way to the Grand final. Do finals games feel different to regular season games?
What was it like coming out to play before 70,000 people in a Grand final?
Smaller Questions
Today we're talking with Steve Lawrence about making our mark. So in today's smaller questions, Steve I thought we'd test you on how much you know about 'your marks'?
Life in footy
So Steve, it seems you had a pretty decent finals series in 1991?
And it culminated in winning the Premiership that year. So what was it like holding that Premiership trophy?
Was this the highlight of your career - where you made your greatest mark on the football field for Hawthorn football club?
That was a great team you played in. John Platten, Jason Dunstall, Dermot Brereton, Michael Tuck, and so on, a number of Hall of Fame members and some of the greats of the game. How did you feel when you first arrived?
Was footy different back then?
Leaving football is a challenge for many, and a big challenge for professional sports people. But there is a question of identity for footballers? But was this the case for you?
Making his mark on the club
Now you made your mark by playing football in many ways, particularly in that 1991 Premiership winning season. But you did make your mark in other ways at the club, how was that?
Steve's story of faith
Your faith is obviously important to you. So what convinced you to be a follower of Jesus?
Bible's answer - power of God in me
There is a part of the Bible which is formative for you, which helps shape your character. It's a prayer that the Apostle Paul prays and writes in the New Testament book of Ephesians Chapter 3, where Paul writes in verse 16,
I pray that out of his glorious riches he may strengthen you with power through his Spirit in your inner being, 17 so that Christ may dwell in your hearts through faith.
Paul speaks about the 'inner being' being strengthened here, is this something that you experience? How does this affect you?
Is this strengthening of the 'inner being' a source of strength of character for you? How so?
Paul concludes his prayer,
20 Now to him who is able to do immeasurably more than all we ask or imagine, according to his power that is at work within us, 21 to him be glory in the church and in Christ Jesus throughout all generations, for ever and ever! Amen
Is that power a source of strength?
You've written a book on leadership - make your mark - so how important is character in leadership?
The Big Question
So Steve, how do I make my mark?
Leave a Comment