Crazy Busy: helping me live amidst the busyness of life
Four questions to help diagnose your busyness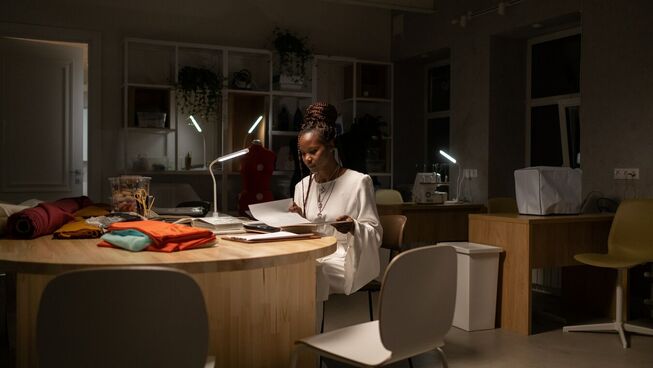 We know we live in a busy society when a five year old boy says he's busy. This experience was recounted by Bigger Questions guest Peter Adam (Vicar Emeritus of St Jude's Anglican Church) who met a five year old who said that he was busy.
We live in a society where we need to be seen to be busy otherwise we're somehow less valuable or important as Tim Kreider wrote in "The 'Busy' Trap",
Busyness serves as a kind of existential reassurance, a hedge against emptiness; obviously your life cannot possibly be silly or trivial or meaningless if you are so busy, completely booked, in demand every hour of the day.
So are you busy?
In this Bigger Questions discussion Peter explored some of the reasons for our busyness and offered from the Bible some practical and helpful wisdom to help us live amidst the busyness of life. The wisdom offered revolved around two main themes:
1. Trust in the Lord.
Trust in the Lord with all your heart
and lean not on your own understanding;
in all your ways submit to him,
and he will make your paths straight (Proverbs 3:5-6)
Our busyness is often the symptom of feeling that we are ultimately in control and we need to be busy to make our way in the world. Yet the wisdom offered in this Proverb says for us to trust in the Lord because he is in control and he will make our paths straight.
When we trust in someone greater than us our troubles and difficulties are reduced. Our busyness problems are eased when we trust in God - he has given us enough time and energy to do what he wants us to do.
Trusting someone who you can't see may be difficult. Yet Peter shared a story of someone who wasn't a believer who trusted God for a week and the week ended quite well for them. Trusting God is indeed a solution to our busyness.
This may seem like abdicating personality responsibility, which then somewhat paradoxically leads to the second piece of wisdom Peter shared from the book of Proverbs.
2. Take responsibility - go to the ant.
Go to the ant, you sluggard;
consider its ways and be wise!
It has no commander,
no overseer or ruler,
yet it stores its provisions in summer
and gathers its food at harvest. (Proverbs 6:6-8)
Ants sound busy. The ant is praised for its industry and prudence. Ants don't have a commander or overseer, yet they store provisions for the future. This piece of wisdom suggests that productivity and activity is a good thing. Sloth and laziness are never virtues in the Scriptures.
How do we resolve this seeming paradox?
We are to not work without trusting, neither to trust without working. "Trust in the Lord and go to the ant". We are to be busy, productive people, but trusting in God will ease the pressure to have it all.
Four questions about your busyness
So if I am really busy, Peter asked us several questions to help diagnose the nature of our busyness,
Is your busyness responsible?
Does your busyness distort your humanity?
Does your busyness impair your relationships?
Does your busyness diminish your productivity?
Reflect on these questions and trust in the Lord and take responsibility.
Photo by Ron Lach
Leave a Comment