Why defend big insurance companies?
A lawyer reflects on his career working for insurance companies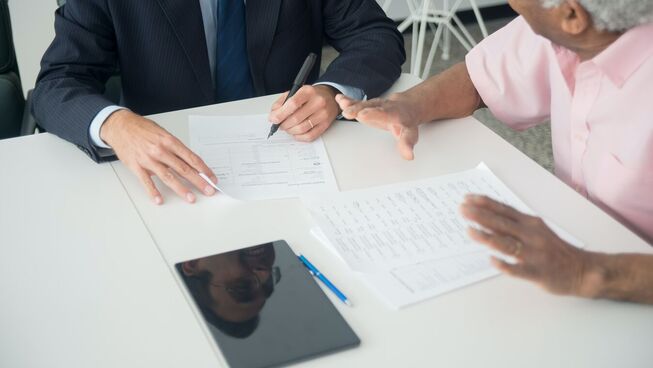 Bible reference(s): Psalm 9
How can a person of integrity defend big wealthy companies? We ask some big questions of a lawyer about the role of law, justice, equity and judgement in a complex world.
Our guest: George Mallos is a partner in a law firm with over 40 years of experience in a wide range of matters. For almost 30 years he's acted predominantly for large multinational insurers in general insurance.
This show was recorded as a part of a series called Songs of the Heart. To explore more, download a free reading guide.
---
Invest in bigger thinking for as little as US$1 per podcast on Patreon.
---
Bigger Questions asked in the conversation
Now George, you have practised law for over 40 years. Does this mean you've been the butt of many lawyer jokes?
You don't have a favourite lawyer joke?
Why do people like to poke fun at lawyers?
Now just to clarify today you're not going to give legal advice today are you?
Smaller Questions
Well, to kick off Bigger Questions we like to ask a couple of smaller questions. And today we're asking George Mallos about defending big insurance companies, so George, I thought I'd test you on "how much you know about insurance".
Defending insurance companies
So the premise of The Rainmaker is the story of a wealthy insurance company denying the legitimate claims from low income people. - Deny all claims - is this even possible in the real world?
But aren't there problems for access to justice for people because it's so expensive?
Bigger questions about justice
Why is justice such an important thing?
George's story - Why the Christian faith?
The Christian faith wasn't always an important thing for you, did you grow up in a religious environment?
The death of John F Kennedy Jr was an important moment for you - what happened? How did you make sense of it?
Bible's answer - God is a God of justice
The passage also speaks about God being a God of justice. For example verse 8 says
He rules the world in righteousness

and judges the peoples with equity.
Is God being a judge a good thing or a bad thing?
There is a theme in the Bible that the God of the Bible is an advocate for the weak, vulnerable and powerless - the widow and the orphan and Psalm 9:9 says,
The Lord is a refuge for the oppressed,

a stronghold in times of trouble
So George, you'd agree that defending the needy and oppressed does seem to be a key theme in the Bible?
Yet you defend the powerful, wealthy and strong - so isn't there a disconnect here?
Bible's answer - times of worry
The passage talks about the Lord being a refuge and a stronghold in times of trouble,
The Lord is a refuge for the oppressed,

a stronghold in times of trouble.
We do appear to be living in times of trouble at the moment, how is the Lord a stronghold and refuge for you?
Does that make a difference to you during this Coronavirus at the moment?
What will the impact of Coronavirus - COVID-19 - mean for you? Do you think you will you get extra insurance work?
The Big Question
So George, why defend big insurance companies?