The Watchlist: Chevalier, The Miracle Club, Gran Turismo & Meg 2: The Trench
Music, Motor Cars, Miracles & Megaladons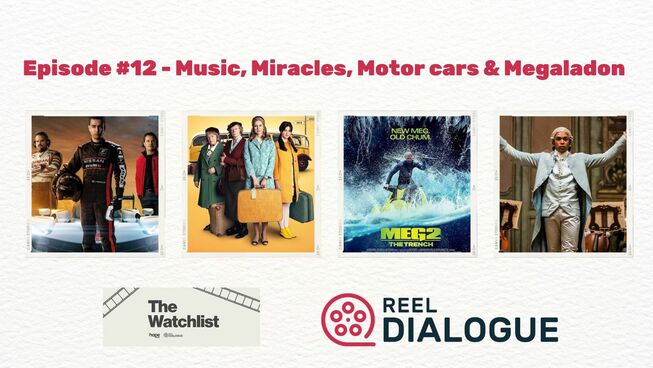 Bible reference(s): Genesis
The Watchlist with guest host - Ben McEachen
We cover it all... Chevalier, The Miracle Club, Gran Turismo and even take a bite out of Meg 2: The Trench If you are wondering what to watch at cinemas, check out The Watchlist that finishes with a bite!
So many shows, so little time. At least it feels like it. Between all the different streaming platforms and the blockbuster movies coming to cinema trying to get audiences back in a post-COVID world, we are spoilt for choice on screen – and yet, still "have nothing to watch".
Deciphering all the voices in entertainment and how to think about the themes raised in movies, TV, and streaming is tough: enter our new podcast The Watchlist.
Subscribe on Spotify, Apple, Prime Music or Google Podcasts

Watch on Youtube
Leave a Comment