THE SCIENCE OF TRUST
Confidence in a post truth age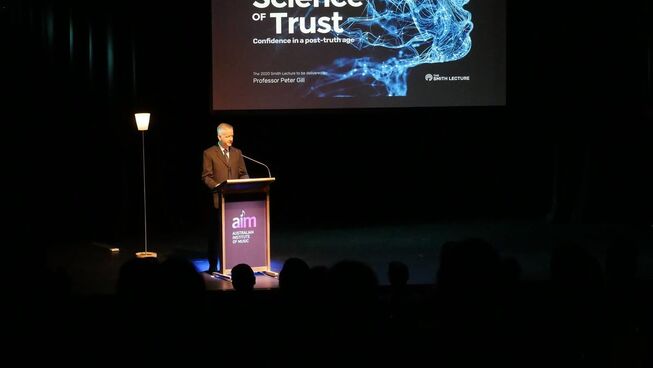 Peter talks about his love of the Hitchhiker's Guide to the Galaxy, physics, quantum chemistry and the pleasure of working with his research group at the University of Sydney. His research is part of an international collaboration called Q-Chem, which creates software to solve complicated equations using quantum chemistry.
Is the universe ordered, or random? Benevolent or indifferent? Is there truth to be found in the universe and if so, how can we find it?
Peter Gill, a self-confessed "truth-seeker" explores these questions and more in this fascinating and encouraging Smith Lecture for 2020.
Leave a Comment