God in Film Guide The Martian
Is anyone out there for you?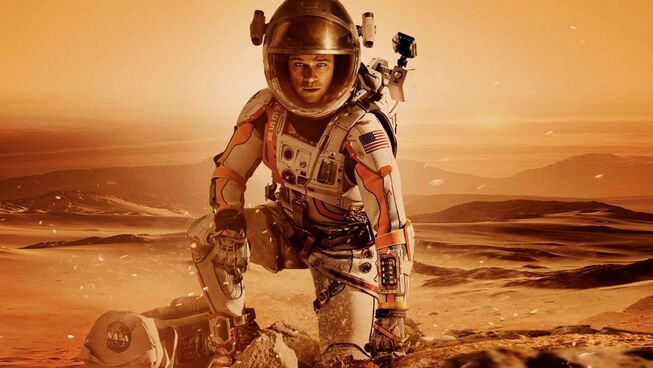 Bible reference(s): Genesis 1:26, 1 Corinthians 15:47, Galatians 3: 19-20
God in Film study guides combine your two favourite things, God and movies. Upskill yourself for group discussions that explores deep themes. Learn to be the Producer, Director and Reviewer of your own film discussion group.
Each God in Film guide provides you with a synopsis, planning guide, tips and specially selected clips for discussing in a group. Download the attached PDF guide to get started.
When a fierce storm during a manned mission to Mars leaves astronaut Mark Watney stranded alone on the red planet, it seems all hope is lost. But Watney is not the type to give up easily. Using his botany skills, his ingenuity and a lot of duct tape, he sets about staying alive until somebody can come and rescue him. Help is only 140 million miles away. Back on Earth, NASA head Teddy Sanders (Jeff Daniels) and his colleagues – including mission director Vincent Kapoor (Chiwetel Ejiofor) and spokesperson Annie Monroe (Kristen Wiig) – try to figure out how to achieve the impossible. Meanwhile, Watney's commander, Melissa Lewis (Jessica Chastain), and the rest of her crew are on their return voyage, still believing that they left him for dead. What will they do if they find out the truth?
Leave a Comment