God in Film Guide: Chariots of Fire
Running for God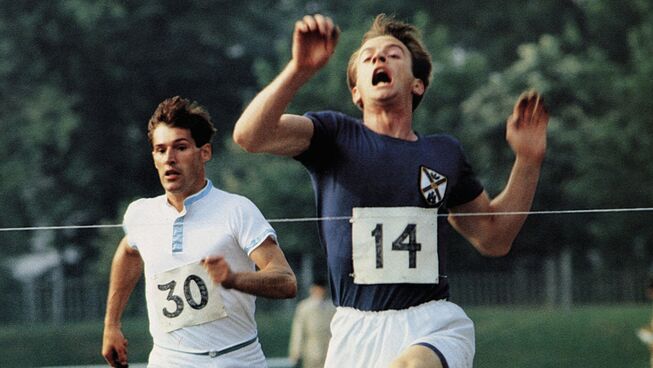 Bible reference(s): Philippians 3:14
God in Film study guides combine your two favourite things, God and movies. Upskill yourself for group discussions that explores deep themes. Learn to be the Producer, Director and Reviewer of your own film discussion group.
Each God in Film guide provides you with a synopsis, planning guide, tips and specially selected clips for discussing in a group. Download the attached PDF guide to get started.
Chariots of Fire is based on a true story, set against the background of the 1924 Olympics. The movie depicts the stories of two outstanding runners with strikingly different motivations. Eric Liddell (Ian Charleson) is a Scottish Presbyterian university student (later to become a missionary in China) who runs to honor the gift of athletic skill that God has given him. Harold Abrahams (Ben Cross) is a secular Jewish student at Cambridge University who runs for himself in order to prove to his prejudiced upper-class schoolmates that a Jew can compete and excel at sports (and, metaphorically, at all levels of enterprise and society). While superficially that sounds as if Liddell is the hero and Abrahams is his foil, nothing could be less true. The movie is a story of two courageous men of integrity, each running for a worthy purpose.