God in Film Guide: A Beautiful Day in the Neighborhood
We are all broken, but not alone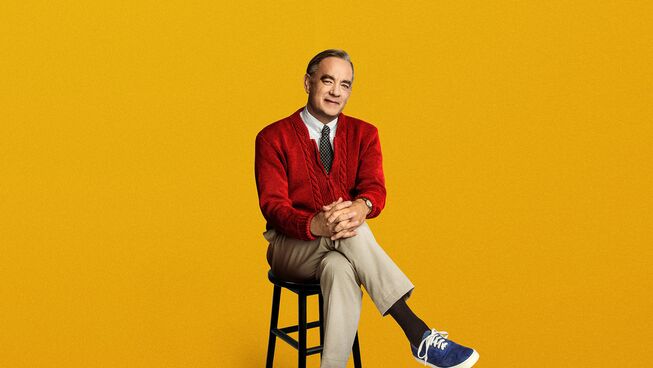 Bible reference(s): Psalm 34:18, Romans 5: 18-21
God in Film study guides combine your two favourite things, God and movies. Upskill yourself for group discussions that explores deep themes. Learn to be the Producer, Director and Reviewer of your own film discussion group.
Each God in Film guide provides you with a synopsis, planning guide, tips and specially selected clips for discussing in a group.
Download the attached PDF guide to get started.
Synopsis:
When Tom Hanks was announced as the actor to play this icon of preschool programming, it caused a bittersweet tension. There was exuberance for the Academy Award-winning actor taking on the role, but concern that there was a dark backstory that they were going to bring out about the cardigan wearing man. Thankfully, this fear was unwarranted, because Mister Rogers was a man of remarkable character. And he is merely a supporting character in this story of journalist Tom Junod (renamed in the film to Lloyd Vogel). A writer who was assigned to interview the star of public broadcasting. A duty that would profoundly affect the writer and lead to a friendship that would last until Fred Rogers' death.
The journalist hoped to discover more about the legendary television star, trying to prove that the persona he portrayed on screen was merely a facade. This plan slowly unravelled as the two men got to know one another through a series of interviews. Vogel (Matthew Rhys) realised that there is more to the man in the red cardigan than he assumed. A depth of character and care for mankind that proved to be disarming to the point of allowing Mister Rogers to dig deeper into his own family life. What was supposed to be a short profile of the television personality turned into an extensive article that showed the influence the presenter had on the reporter.
Leave a Comment