Deeper Questions Episode 12: "How can we help save a life?"
How can we help friends struggling with their mental health?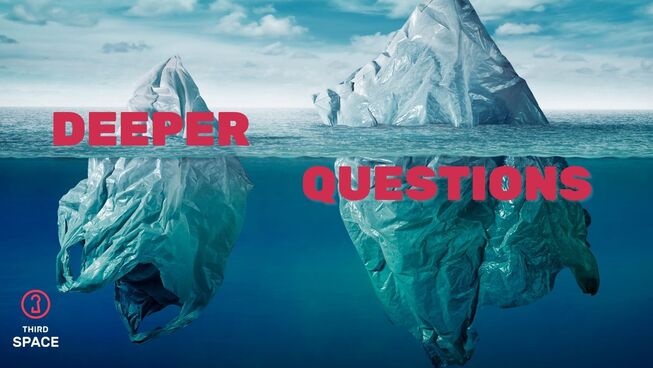 Episode 12: "How can we help save a life?"
Suicide is one of those taboo topics that we push as far out of minds we possibly can. And for good reason. It's utterly tragic when someone takes their own life. When their circumstances and emotional wellbeing reach such a point that they no longer feel they can go on. Where it feels so bleak, so hopeless, and a permanent escape is the only option. And so today we wanted to bring it front of mind, with a guest who is doing some incredible work in this space to help get us talking.
Mitch McPherson who is the founder of SPEAK UP! Stay ChatTY – a not-for-profit organisation working in the mental health space, promoting positive mental health and prevent suicide by normalising conversations about mental health and encouraging people to seek help when they need it. Mitch established the organisation in 2013 after his younger brother Ty died by suicide, and has been a champion in the mental health space ever since - sharing that it's OK to not be OK, that we can find help, and that we can help each other out in tough times.
Other References:
Got questions?
You can shoot Aaron or Amy an email about anything by contact us at deeperquestions[at]thirdspace.org[dot]au - We'd love to hear your brutally honest or delightfully encouraging thoughts on the show and the topics that come up each week. There's a good chance we have stuff on our website at Third Space too.
Feel free to suggest potential guests or topics as well. No doubt there are heaps of important ideas and stories out there worth hearing!
Support the show
If you're a fan of the show and want to help us grow our audience or make a contribution, you can sign up to our Patreon page here.
Deeper Questions is produced by Production Farm Studios