Deeper Questions Episode 10: "Are you spiritual but not religious?"
What is a spiritual view of the world?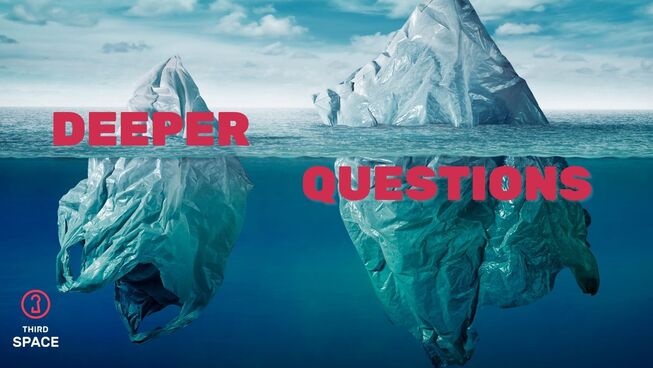 Episode 10: "Are you spiritual but not religious?"
Every time the census rolls around there is intrigue, vigorous campaigning, non-stop commentary and at times feverish hysteria about the decline of institutional religion. And while Australia continues to become more and more secular, it doesn't necessarily mean that everyone is becoming less spiritual. For this episode we'll meander through a bunch of topics, disciplines, authors and ideas that we hope you'll find as interesting as we did.
Natasha Moore is a Senior Research Fellow at The Centre for Public Christianity: a not-for-profit media company that offers a Christian perspective on contemporary life. She has a PhD in English Literature from the University of Cambridge and is the author of For the Love of God: How the Church is better and worse than you ever imagined as well as The Pleasures of Pessimism. She spoke recently in Hobart as part of the Henry Baldwin Lecture series, and our conversation interacts with the lecture.
Other References:
Got questions?
You can shoot Aaron or Amy an email about anything! We'd love to hear your brutally honest or delightfully encouraging thoughts on the show and the topics that come up each week. There's a good chance we have stuff on our website at Third Space too.
Feel free to suggest potential guests or topics as well. No doubt there are heaps of important ideas and stories out there worth hearing!
Deeper Questions is produced by Production Farm Studios