Is Barbie Fake?
Why There Wasn't Enough Pink Paint for the "Barbie" Movie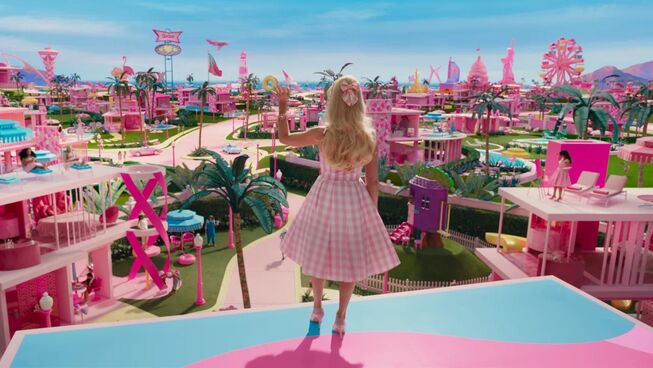 Did you know they almost ran out of pink paint to make the Barbie movie? That's because everything in the movie—Barbie's house, Barbie's car, Barbie's town—had to be pink.
The movie director Greta Gerwig wanted what she calls "authentic artificiality".
Things had to look really fake. Because in the end, Barbie is fake.
But don't we do the opposite with our life? We try to achieve, not authentic artificiality, but artificial authenticity.
We fake being real; our Instagram is amazing. Our holidays are amazing. Our lives are amazing. But, it's all fake. We're shiny on the outside, but fake on the inside.
But what if we don't have to keep faking anymore?
Jesus says that if we can be real about our fake-ness, then God will take away our fake-ness and fill us up with what's really real.
That's why Jesus says He has come to give us life to the full.*
*Clothes and wardrobe sold separately.
Leave a Comment