Artificial Intelligence - How A.I. unlocks the future Part 2
Dr Sam Chan Considers the ethics of Artificial Intelligence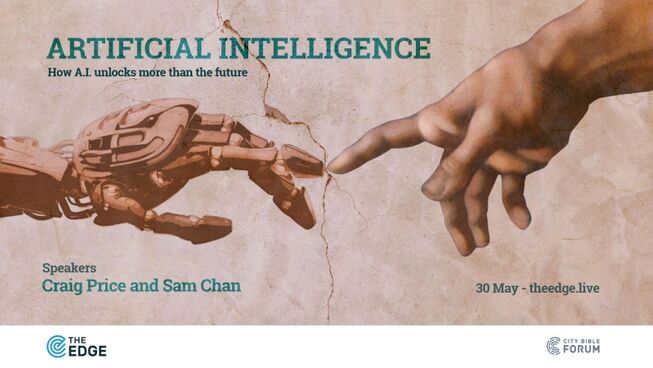 Listen to Sam Chan as he takes this topic to The EDGE and tackles what it means for you and me. Sam Chan uses his cultural insight to consider 3 very important ethical questions: What is a Human?, Where do I find purpose?, Who is the person behind the algorithm? Sam helps us see how our humanity is still the most important part of technology.
Synopsis: Artificial intelligence influences our everyday lives - from easy autotext to creepy tailored ads to complex algorithms that replicate the human brain.
As boundaries blur and new horizons open, A.I.'s existence is exciting, confounding and concerning all at the same time.
Where might A.I. take us and what does it mean for you as an intelligent human being?
Speaker
Dr Sam Chan is a "double doctor" - a medical doctor with a PhD in theology - who speaks on life, meaning and faith. He is hopeless at dancing, rugby and karaoke - but he does know the words to American Pie (or maybe just the chorus).