White Men Can't Jump
Remake of the 1992 classic
3.5 out of 5 stars
Ron Shelton has brought audiences some of the best examples of sport on film over the years, and it is no surprise that his films are being remade. White Men Can't Jump takes the concept of the 1992 original and gives it a fresh spin. Even though it may struggle to go one-on-one with the Woody Harrelson/Wesley Snipes classic, it is great to see the legendary director's story being reintroduced to this generation.
In the streetball world in Los Angeles, there is no way for a baller to know who might be on the court for a pick-up game. Kamal Allen (Sinqua Walls) was once an up-and-coming basketball star until one eventful night landed him in jail. After a decade of working minimum wage jobs and doing all he can to care for his family, the one place where he finds solace is on the basketball court. When an unassuming white player shows up at his favourite gym, Kamal doesn't see any harm in taking a shot challenge from Jeremy (rapper Jack Harlow). After losing the wager, the pair eventually decide they can use their skills and this unlikely partnership around to other courts to hustle players for the money. They ultimately decide to try their luck at one of the biggest tournaments in the city, but they have to work through some personal issues to make this work.
In the hands of director Calmatic, this updated version shows how the game has changed since Ron Shelton's film, but how the hustle culture remains the same. As this version has sleek, refined visuals of this era, it does have a Disney-fied look compared to the raw footage of the 90s. Yet, the screenplay captures the nature of male communication and comradery that drives this story. This makes both films worth discovering as they expose the heart of men chasing dreams and how they need their friends to help them along the way.
Sinqua Walls and Jack Harlow successfully represent different facets of the male psyche that differ from the roles of Woody Harrelson and Wesley Snipes. Yet, their connection is undeniable and conveniently captures the driving force of the storyline. They are surrounded by the comedic talents of Vince Staples and Myles Bullock that provide the necessary layers needed to make this a richer experience, along with a heart-rending performance from Lance Reddick in one of his final film performances.
White Men Can't Jump is for more than mere fans of basketball. This film brings this special film into the current century. It represents Ron Shelton's original with respect that proves to be 'nothing but net.'
Reel Dialogue: Does your past define you?
White Men Can't Jump comes at this question from two directions. Yet, both lead characters must accept their past and break free from the figurative prison it represents. This is something that we all do. Each of us holds onto childhood dreams and memories that seem harmless, but many times keep us chained to something we should let go.
Modern psychology encourages us to choose to release hurt and fear. A scientific view of life that shows us that our past cannot hurt us anymore unless we allow it to control our thoughts and actions. Even though these actions are good, is it enough? The real challenge comes down to a change of heart that goes beyond human capabilities.
This means stepping towards the one who can help you let go of your past. That action will provide you with the forgiveness that all of us so desperately need. Specifically, consider taking your history to the Lord of the Bible. The one who can release you from the shackles of your past.
Do not conform to the pattern of this world, but be transformed by the renewing of your mind. Then you will be able to test and approve what God's will is—his good, pleasing and perfect will. Romans 12:2

If you would like to discuss the issues associated with broken dreams and the Bible. Reach out to us at Third Space. We would love to chat about this and more.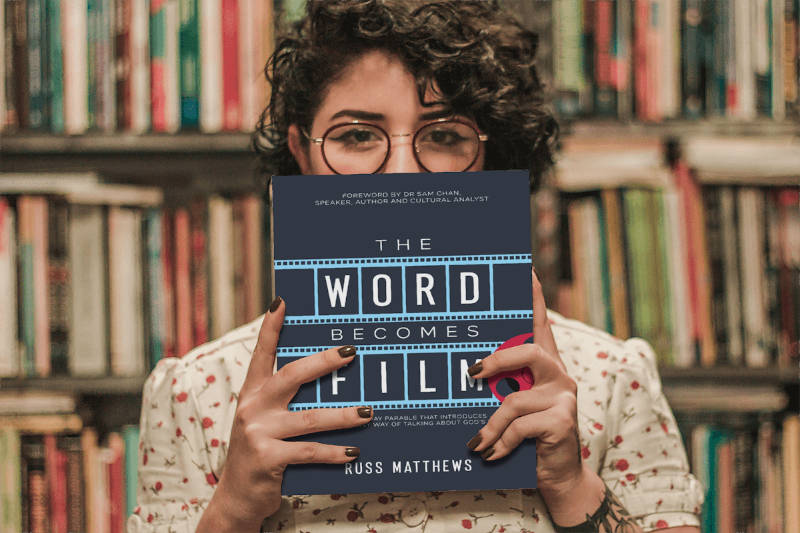 The word becomes film
Russ Matthews' new book is a modern-day parable that introduces a radically easy way of talking about God's story
If you order the book today you will also receive a complementary study guide that is only available with the purchase of the book (Print or ebook)
Leave a Comment