Val - Documentary
A raw journey through the life a Hollywood icon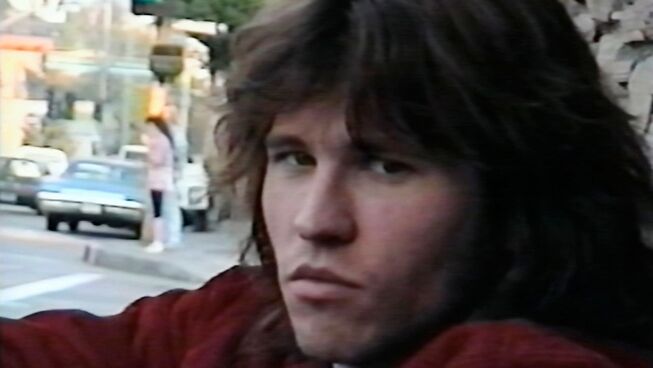 4 out of 5 stars
For a generation, Val Kilmer is a name that became synonymous with iconic characters that continue to play into the hearts of fans around the globe. From Iceman in Top Gun to Doc Holiday in Tombstone to embodying the legendary Jim Morrison in The Doors, he had the honour of working with some of the greatest actors and directors of the 80s and 90s. Then he seemed to disappear from the spotlights of Hollywood and rarely graced the cinema screens of the world.
Then recently, it was announced that he had contracted throat cancer and was no longer able to act. Until he became the darling of the Cannes Film Festival with the documentary that simply took the name Val back on the marque. A collection of nostalgic footage of his family and career adds to a personal view of the actor's life and career. This became a testimonial of the peaks, valleys and his responses to his life. This whole experience becomes a collage of his art, acting, life and family that does not hold back with its raw depiction of the famed actor's world.
His son Jack's narration adds a hauntingly familiar tone to the footage. His voice has been inherited from his father. As well, he is in much of the recent footage of life with his famous parent, an actor who continues to capitalise on his past career at film events and Comic-Con. The younger Kilmer talks us through the years of living in California to his time at Juilliard and then shares many of his iconic characters. This becomes a journey of life-defining films for many of us who grew up watching this man perform on screen and leaving an indelible mark on our lives.
Not that Val holds back on sharing his own view of his life, even though most of it is spoken through a tracheal tube. It proves to be more than a cathartic ego boost from a fallen star as he willingly addresses many of the issues that defined his career. Kilmer exposes how pride and faith were at odds throughout his life. Even though he loved his family, they did bear the brunt of many of his eccentricities and poor career choices.
Interestingly, he did share extensively about the influence of his mother's Christian Scientist faith and how spirituality played an important role in his life. Even though much of this element proves to be an amalgam of different belief systems, he did not hold back on defining his belief in God. This leads to discussions about death, grief and suffering throughout the production which was a refreshing element of this aspect of life in Hollywood.
Val is a reflection of the artist and the lifestyle that awaits a select few within this field. By turning the camera around to those individuals who defined his life, we get a glimpse into an exceptionally personal side of his world. This film proves to be a must-see for all who enjoyed his movies over the years. Also, it exposes the very heart of a man who has been humbled by the inevitable impact of cancer. A story that shows how someone can make the most of life despite this harsh reality check.
REEL DIALOGUE: What do you believe?

Do not be conformed to this world, but be transformed by the renewal of your mind...
This may sound like the teaching of many different faiths. Still, it actually comes straight from the pages of another ancient text, The Bible.
If Val Kilmer does anything, he considers the notion of the spiritual realm and God. For many in Christianity, the faith he discusses does cut close to the beliefs found in the Bible. Yet, to discuss the possibilities of the spiritual and God is worth considering. The Bible provides answers to the questions of the spiritual dimension that are different from Kilmer's beliefs, but do prove to be more satisfying. Like the famed actor, you may be searching for answers and there is no better place to start than the Bible.
Passages on the spiritual realm: John 4:24, Romans 12:2, Ephesians 6:12, Colossians 2:10-15, Revelation 20:1-15
Leave a Comment