Turning Red
Containing the beast within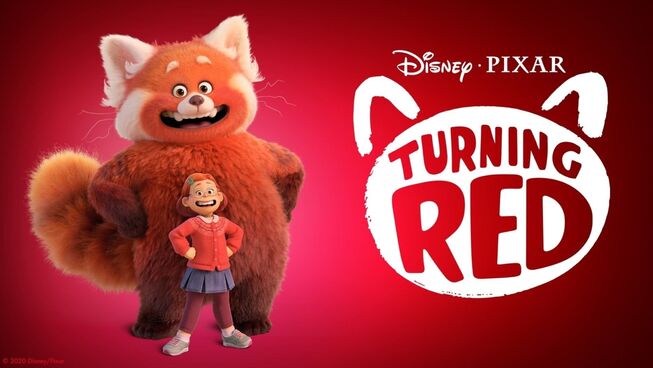 2 out of 5 stars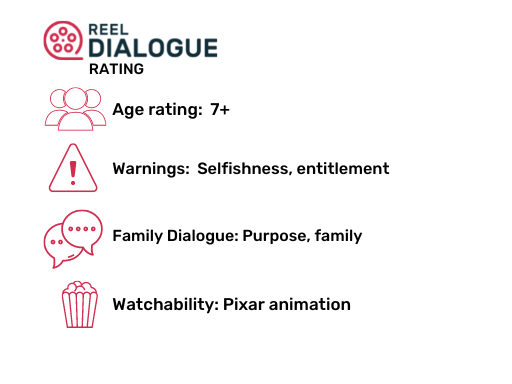 Pixar has managed to make a name for itself that has come to rival it's parent company, Disney. This studio has managed to create some of the most endearing characters in film history in a very short time. Yet, during the pandemic, this animation team has been relegated to the world of Disney+. Due to the poor performances of animated films during this challenging time, some responsibility can be placed on the mature content of some of their most recent movies. Still, the choice to push Turning Red to the streaming service may be credited to the success of Spiderman and Batman. Their success has left little room for a film about a pre-teen who turns into a red panda.
Meilen "Mei" Lee (Rosalie Chiang) is a 13-year-old Chinese-Canadian girl growing up in Toronto, Canada in the early 2000s. She has a great circle of friends at school and faithfully serves her family at their Chinese temple celebrating their ancestry. As Mei works through the angst of the life of teenage girls, there could be nothing more terrifying than being singled out by the other students at school. So, when she wakes one morning to realise that she can turn into a giant red panda when she gets excited or stressed, life becomes complicated. Especially when she finds out that this is a curse that has been passed down throughout the generations to the women of her family.
Even though the film has not benefited from the marketing push of other Pixar properties, it is loaded with firsts. Turning Red is the first film from this studio solely directed by a woman, the first to be led by an Asian female and it is the first to be set in Canada. Director Domee Shi pitched the film in 2017 and has gone on to be a groundbreaking project that seems to step off from Inside Out and into the world of the unfamiliar world of teen girls. With an anime-inspired feel, Shi attempts to show the mindset of these young women. All the while, showing how their ever-changing worlds wreak havoc on their mental, physical and spiritual well-being.
Pixar shows how they can reimagine animation and take this artistry to new heights with each film. Shi incorporates the mystical with the reality of a multicultural community to deliver a unique story for the studio. She and her writing partner, Julia Cho, add a personal touch on the subject matters of tiger mothers, the importance of friends and the necessity of knowing family history. This combination can make for a new take on a familiar storyline. Still, the lead character's arc seems to go wrong, making her story less than appealing.
Some people could push back against the extensive use of Eastern Mysticism within the screenplay. Yet, this is merely a means of educating the audience on a different religious worldview. Instead, the problem lies in Meilin's personal development as an adolescent becoming an adult. Within the history of Pixar, they have taken on fascinating themes and managed to provide a different perspective on subjects, unlike any studio. Still, most characters within these films need to change for the storylines to work and deliver an appealing conclusion. Unfortunately, Meilin moves from a self-centred 13-year-old to an annoying teen who has the magical ability to turn into a red panda. Her character arc is not satisfying and she becomes more annoying by the end.
Turning Red is a triumph in many ways as it sets new standards for the industry and Pixar. Yet, the positive elements fail to lift this film into the realm of past classics delivered by this team.
What should parents know about Turning Red? Unlike many Pixar films, this one needs to have the parents watching it with their children. In amongst the religious elements and the social commentary, this film will lead to many conversation points for families like the changes in teenagers, the value of being different and what it means to be a woman. Subject matter that is better suited for teens and their parents, which means this film is not ideal for younger children.
One key discussion point for parents to consider from this movie is how effectively they support their children. It is difficult to watch how Meilin's parents only support her when succeeding in school and life. While her friends accepted her as she was and encouraged her in the highs and lows of life. This story might be a good time for you to ask your children how they are doing in life and how you can support them.
Your word is a lamp to my feet and a light to my path. Psalm 119: 105
Reel Dialogue's updated Pixar ranking
Finding Nemo
The Incredibles
Toy Story 3
Inside Out
Monsters, Inc.
Up!
Toy Story
Onward
Ratatouille
Luca
Wall-E
Incredibles 2
Finding Dory
Toy Story 4
Toy Story 2
A Bug's Life
Brave
Soul
Cars
Monsters University
Turning Red
Cars 3
Coco
Cars 2
The Good Dinosaur
Leave a Comment