Trolls Band Together
Will this chapter be in sync with the franchise?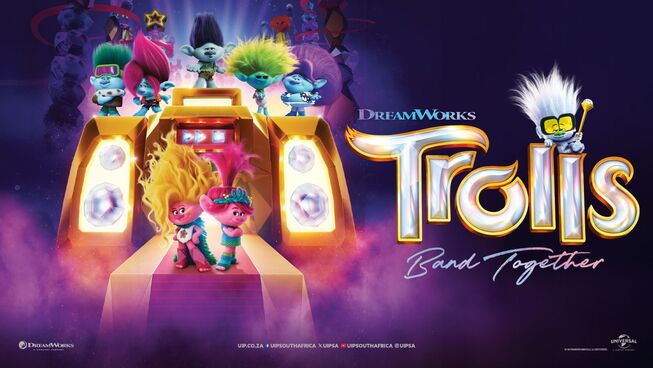 ⭐️⭐️ ⭐️ (out of 5)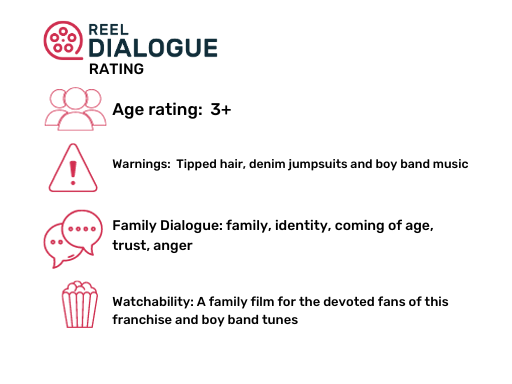 The two things that the Trolls franchise has going for it are the unlimited supply of characters they have the potential to tap into and an unending back catalogue of tunes to tap into to draw the parents and the children. Plus, Justin Timberlake's influence to get NSYNC back together as the Trolls own boy band, BroZone, makes this chapter more tantalizing. Prepare yourself for Trolls Band Together, as it contains a smorgasbord of colour, bucketloads of glitter, and more boy band jokes than any film can contain
In this chapter, audiences get more backstory of Branch (Justin Timberlake), the youngest member of the legendary boy band made up of his brothers. Yet, John Dory (Eric André), Spruce (Daveed Diggs), Clay (Kid Cudi), and Floyd (Troye Sivan) eventually choose to go their separate ways as the tensions of sibling rivalry and artistic differences rise in the group. This leaves Branch alone to be raised by his grandmother and leads him to a secluded life as he builds his infamous underground clubhouse. As the years pass and he and Poppy (Anna Kendrick) grow their relationship and prepare for the wedding of their friend's Bridget (Zooey Deschanel) and Gristle (Christopher Mintz-Plasse), their lives are interrupted. John Dory returns and asks Branch to join him on a rescue mission to save Floyd from being imprisoned by the pop duo Velvet (Amy Schumer) and Veneer (Andrew Rannells). An adventure that not only could bring the brothers back together, but also may lead Poppy to discovering her long-lost sister, Viva (Camila Cabello).
In the original Trolls film, families would have been captivated by these miniature creatures who merely wanted to live a happy life of glitter, scrapbooks, hugs, and musical numbers. With a catchy theme song and fun arrangements of classic pop songs, the first film was perfect for the small ones. Then Trolls World Tour crashed on the scene. This storyline leaned into the musical elements of this imaginary world. It pushed things closer to the parents for appeal who brought their children to be entertained by the fluorescent-haired trolls. This leaves one to wonder what Trolls Band Together offers families, and this chapter finds the happy middle ground of the first two films.
Director Walt Dohrn of the Shrek and Madagascar franchise fame delivers this series's most family-friendly and entertaining chapter. The third film is for the generations of music lovers raised on a steady stream of boy bands throughout the decades. This gives Branch a front-and-centre role as they unpack the family tensions and realities of fame to a younger audience. Yet, Poppy manages to get her time in the spotlight as she also comes to terms with having a sister and what that means for her future. There are fewer scary elements than in the first film and more for the younger set to enjoy than in the second. Still, in the end this film should satisfy everyone in the family. In particular, those who love to hear their favourite boy band tracks while still making fun of the genre.
What should parents know about Trolls Band Together?
Some could chalk up to be more mainstream than the first two films, but ultimately, there is little to object to in this film. Most of the mature humour will fly over the heads of the younger set, and there are very few agenda items to be concerned about during this animated adventure. There is a homage to Yellow Submarine that is reminiscent of the drug trip experiences from the past. Still, it is played for laughs more than anything. Overall, Trolls Band Together is fun, joyful, family-friendly, and the music will get people dancin'.
Great conversation starters: family, anger, telling the truth & consequences

If you would like to discuss family and God, reach out to us at Third Space. We would love to chat with you about this and more.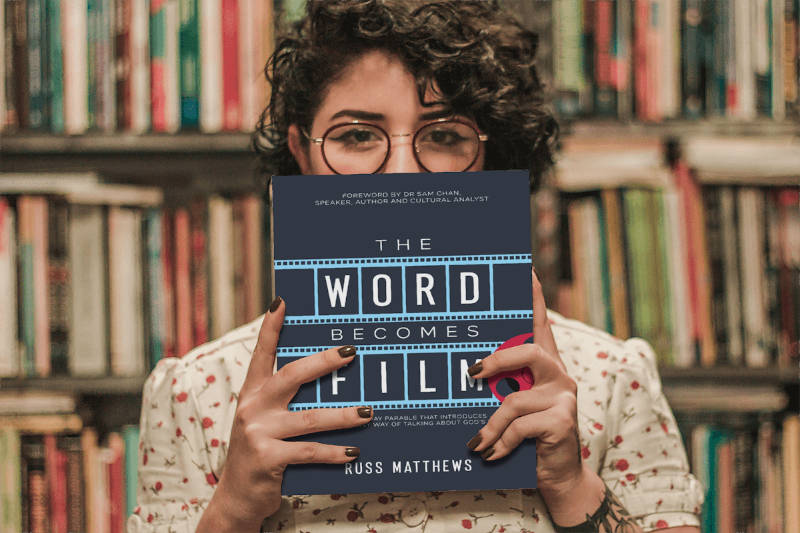 The word becomes film
Russ Matthews' new book is a modern-day parable that introduces a radically easy way of talking about God's story
If you order the book today you will also receive a complementary study guide that is only available with the purchase of the book (Print or ebook)
Leave a Comment