Spirited
Are we unredeemable?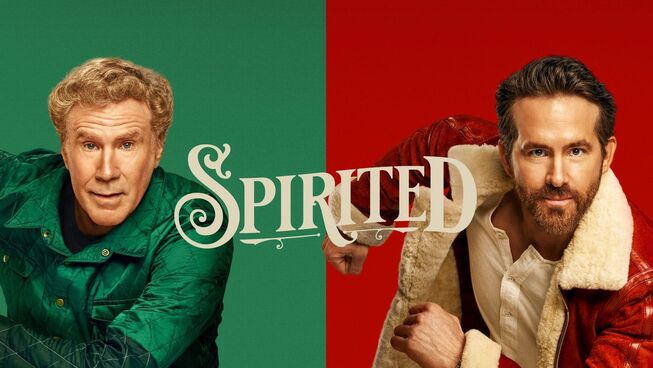 ⭐️ ⭐️ ⭐️ ⭐️ (out of 5)
In a year when there has been little to laugh about and even little to give us hope in cinemas, who would have thought it could be found in a film from Will Ferrell and Ryan Reynolds. Many may be skeptical about a musical based on A Christmas Carol. At the same time, intrigue abounds when the music is written by Benj Pasek and Justin Paul (The Greatest Showman, La La Land). Then to add Academy Award winner Octavia Spencer (The Help) into the mix, interest in the project has to be piqued for potential fun for audiences.
This version of the Dickens classic is set in this modern era with deeper exposure to the spiritual realm. Will Ferrell plays the Spirit of Christmas Present who has worked to discover the souls of those who need to change for humanity's greater good. His team uses the same methodology that has been used for decades on Christmas Eve since the time of Ebenezer Scrooge. Their latest 'perp' turns out to be media manipulator Clint Briggs (Reynolds), who has a narrow view of humanity while being a leading influencer. Except on this assignment, the trio may have found a person who could change everything within their time honoured traditions and different results may come on this fateful night.
The comparisons to Scrooged and all of the other renditions of A Christmas Carol over the years would be natural. Still, writer/director Sean Anders does manage to add enough twists to make this a refreshing interpretation of the familiar yuletide tale. Especially with the musical numbers from the award-winning duo of Pasek and Paul, this spiritual ride becomes a whole new adventure. One question that seems obvious is whether Ferrell and Reynolds can be convincing as vocal and dancing performers. This natural query will lead to a surprising answer, since this pair and an exceptionally talented cast prove that they were well-chosen for their roles. While they may not be as gifted as Hugh Jackman in The Greatest Showman, they managed to pull off this production in a genuinely entertaining form.
One aspect of this film that makes this work beyond the traditional musical is how self-aware everyone seems to be on set. As they mock the over-use of the classic tale and even the all-too-familiar aspects of their careers, this movie delivers one of the most heart-warming and humorous options for not only the season, but for the year. Despite being a theological mess, enough that it may frustrate the traditionalists in the audience. Yet, no one is looking to this film for spiritual accuracy or insight, hopefully. So, this aspect does not distract from the purely charming and borderline inspiring messaging of this reinvented storyline. Not that this is one for the younger set, since some humour sometimes travels into more mature categories. Spirited remains a complete joy to watch, a welcomed return of form for Pasek and Paul, and top of the list for Christmas-themed films this season.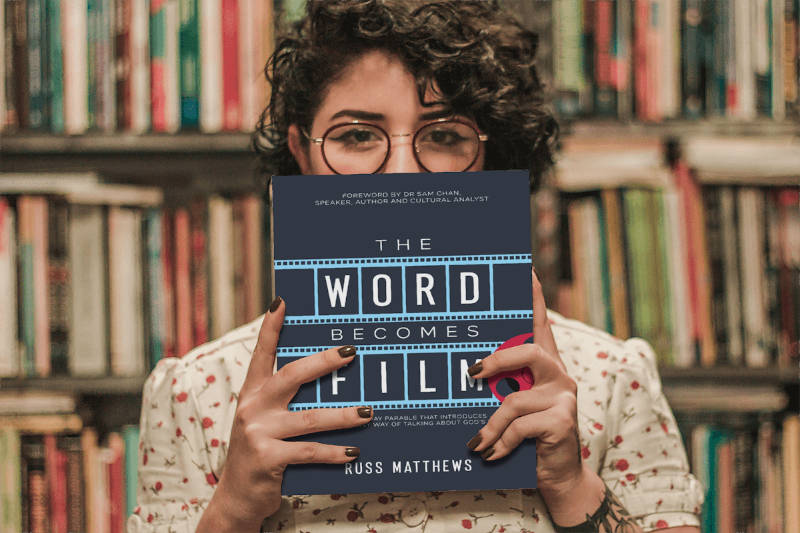 The word becomes film
Russ Matthews' new book is a modern-day parable that introduces a radically easy way of talking about God's story
If you order the book today you will also receive a complementary study guide that is only available with the purchase of the book (Print or ebook)
Reel Dialogue: Is humanity unredeemable?
One of the best songs within the film's score is Unredeemable, sung by Will Ferrell. It manages to unpack the age-old question of mankind's question of being able to be forgiven for their past wrongs. While the film does its best to answer this query with the humanistic approach of changing our hearts through hard work and determination, these things are admirable, but they fall short of complete redemption.
Thankfully, the human heart is redeemable, but not by our strength, and sheer willpower. For those searching for the solution, it can be found in the work of Jesus. Hard work is involved in keeping from the things (such as sin) that cause us to be less than worthy, but it does not provide the resolution we all desire. Ultimately, the work was done by Jesus Christ on the cross for humanity. The primary step people need to make is turning to Him and receiving the gift of redemption through the grace of God.
24 Yet God, in his grace, freely makes us right in his sight. He did this through Christ Jesus when he freed us from the penalty for our sins. 25 For God presented Jesus as the sacrifice for sin. People are made right with God when they believe that Jesus sacrificed his life, shedding his blood. This sacrifice shows that God was being fair when he held back and did not punish those who sinned in times past, 26 for he was looking ahead and including them in what he would do in this present time. God did this to demonstrate his righteousness, for he himself is fair and just, and he makes sinners right in his sight when they believe in Jesus. - Romans 3:24-26 (NLT)
Leave a Comment