Ruby Gillman: Teenage Kraken
Why does this all seem a bit familiar?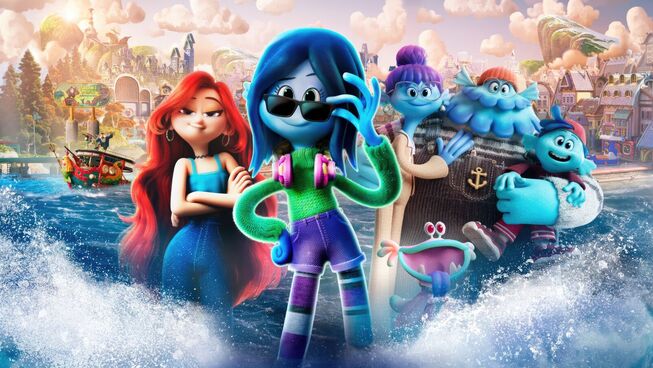 ⭐️ ⭐️ 1/2 (out of 5)
From The Attack of the 50-Foot Woman to Turning Red, women of all ages have transformed into colossal beasts throughout cinematic history. Adding in a bit of teenage angst and prom does help to add dramatic tension to Dreamworks' latest female heroine. Yet, what differentiates Ruby Gillman's monster tale is the introduction of the Kraken legend and dunking of the beloved mermaid lore deep in the ocean.
The Gillmans have lived in the picturesque seaside community for over 15 years, and life is good for the family of four as long as they stay out of the ocean. Ruby (Lana Condor) has a tight-knit group of friends who have been faithful to follow their friend's 'no ocean' rule until it is announced that prom will be on a boat in the harbour. As they plot how they can all go to the dance and motivate Ruby to invite her secret crush, Connor (Jaboukie Young-White), an accident occurs that will change their lives. Ruby is forced into the sea when her skater love interest falls in the waters. Suddenly, she discovers that the ocean water causes her to change into a monstrous giant Kraken. As she comes to terms with this family secret, Agatha Gillman (Toni Collette) must determine how to share everything about their heritage with her daughter. This becomes difficult as the new girl in school, Chelsea Van Der Zee (Annie Murphy), influences Ruby's world as she explores the possibilities amongst the waves.
Throughout the tradition of seeing the outward transformational impact of these cinematic characters as an expression of their internal changes, there are a few problems with Ruby Gillman. In most instances from past films, the female lead usually leads an everyday life before discovering their newfound growth. Yet, Ruby and her family look nothing like her friends or neighbours and have remained incognito for over 15 years by saying they are Canadian. Even though this is humorous initially, the suspension of disbelief wears thin after a while. Especially as the Gillmans have lived in Oceanside all these years and have never stepped into the surrounding waters, it does stretch the believability of their ruse. All of it is a bit hard to embrace as a viewer. Still, no one has stated that animation or cinema had to be believable.
Granted, the animation is outstanding, which seems to be a forgone conclusion in this computer-generated era. If audiences are looking for a visually stunning spectacle overlaid on a familiar story of teenage angst, Ruby Gillman: Teenage Kraken is the film to see this season. The story's messaging includes discussions about body image, dating, sexual identity, peer influence, and family dynamics wrapped up in a tale including krakens and mermaids. Dreamworks even gets their dig into Disney by flipping the script on the mermaid narrative by having a villain who looks suspiciously like Ariel. Despite having a kraken as a central character, the storyline all has a familiar ring to it and offers little to the cinematic landscape. Except offering something for the teenage girls as a diversion from teen turtles going through the exact same issues in life.
Reel Dialogue: Where do we find our identity?
This is a question that gets asked throughout most films about teens and has plagued philosophers, theologians, and university professors for centuries. Ruby Gillman's life continues the discussion on identity by evaluating how much our physical being represents who we are as a human (or Kraken). In this fictional world, these sea creatures are a fictionalised representation of God's creation, and the lead character yearns to begin to be human.
Fiction or not, it does not minimise the fact that people continue to question what it means to be human. One reference that can answer this question is the Bible. It states that we are made in the image of God, which means that God has a particular position for us in this world. This answer merely begins to provide an answer to this existential query: Why not dig in more? Interestingly, the study of humanity could bring one closer to knowing God.
So God created man in his own image, in the image of God he created him; male and female he created them. - Genesis 1:27

If you would like to discuss life's purpose and the Bible. Reach out to us at Third Space. We would love to chat about this and more.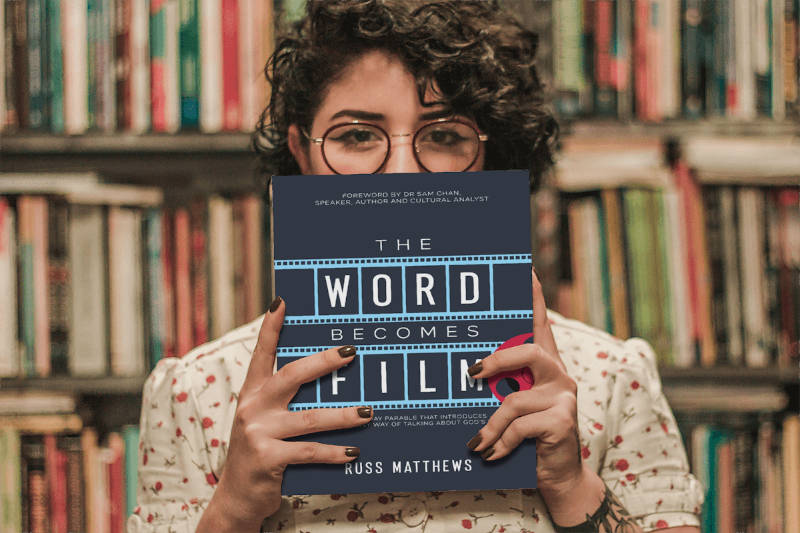 The word becomes film
Russ Matthews' new book is a modern-day parable that introduces a radically easy way of talking about God's story
If you order the book today you will also receive a complementary study guide that is only available with the purchase of the book (Print or ebook)
Leave a Comment