One Fine Morning
The challenges of the single mother with love and life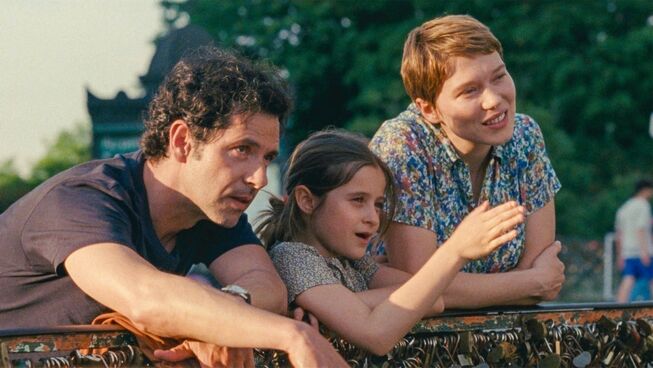 ⭐️ ⭐️ 1/2 (out of 5)
In the 1996 Cameron Crowe film, Jerry Maguire, there is a clear message to all men looking to date single mothers. To enter into this sacred relationship, each person needs to realise the necessity of being upfront with their emotions and not 'shoplift the pootie.' Granted, French culture does have a different take on extra-marital affairs, relationships, and love, but after viewing One Fine Morning, the rules set by Rod Tidwell (Cuba Gooding Jr) still apply.
Sandra Kienzler (Léa Seydoux) is a recent widow and single mother wrestling with her father's failing mental health. As she juggles her work as a translator and interpreter, the young mother cares for her daughter, Linn (Camille Leban Martins), and regularly visits her ailing father, who suffers from a neurodegenerative disease called Benson's syndrome. Sandra works with her mother and ex-wife of her dad to get him admitted to a healthcare facility since he can no longer care for himself. During this tumultuous time in her life, Clément (Melvil Poupaud), a friend of her late husband's who is a married chemical cosmologist, enters her life, and they begin an affair. These layers added to her life lead to an emotional powderkeg that inevitably will erupt as her story unfolds.
Léa Seydoux is tragically captivating as the lead in this emotional romance that unpacks the messiness of life. Her character exposes the underlying need of all who have lost a loved one to find someone to fill the void left behind. Yet, the loss of her father, who hasn't died, is no longer a strong pillar for her to rely on for support. This screenplay shows the affecting plight she must go through as she does all she can to raise her precocious daughter while hoping to find love in the arms of a married man. As the story unfolds, this love affair contains more pain than beauty as it shows the ripple effects of two families being damaged.
When entering a French production, there is an understanding that this culture embraces a different morality in most social situations. Still, the impact on the human soul transcends culture, and the pain of forbidden love has the same result. Writer/director Mia Hansen-Løve (Bergman Island) reaches into the heart of her characters and shows the devastating realities of the human condition. What presents as a romance proves to be a heartbreaking character play for the audience. She shows the impassioned side of aging and how this affects the family. All the while showing how these situations do not happen in a vacuum but impact every aspect of life.
One Fine Morning is for those who love European cinema and desire to be deeply affected by the realities of the human condition. Especially films that offer no satisfactory solutions, but merely expose the problems and allow their characters to wallow in them.
REEL DIALOGUE: What does the Bible really say about extra-marital affairs?
People may think that the Bible does not have the answers to this question of marriage or adultery. Thankfully God does not leave this question unanswered on both subjects. The Bible also transcends culture and gives us direct answers to the question of why we need to protect marriage. It is easy to find the answers. Even Jesus shares specific answers with people when asked.
"Have you not read that he who created them from the beginning made them male and female, and said, 'Therefore a man shall leave his father and his mother and hold fast to his wife, and the two shall become one flesh'? So they are no longer two but one flesh. What therefore God has joined together, let not man separate." - Matthew 14:4-6
Marriage was God's idea and is a blessing to mankind. There is freedom within his paradigm, but God does have a paradigm. Anyone's opinion that differs from the Bible and/or Jesus' statement on marriage is merely theirs and puts them at odds with God's view of the matter. The Bible's answers are accessible to all for consideration, but the reader must choose what to believe.
If you would like to discuss the topic of marriage and the Bible, reach out to us at Third Space. We would love to chat with you about this and more.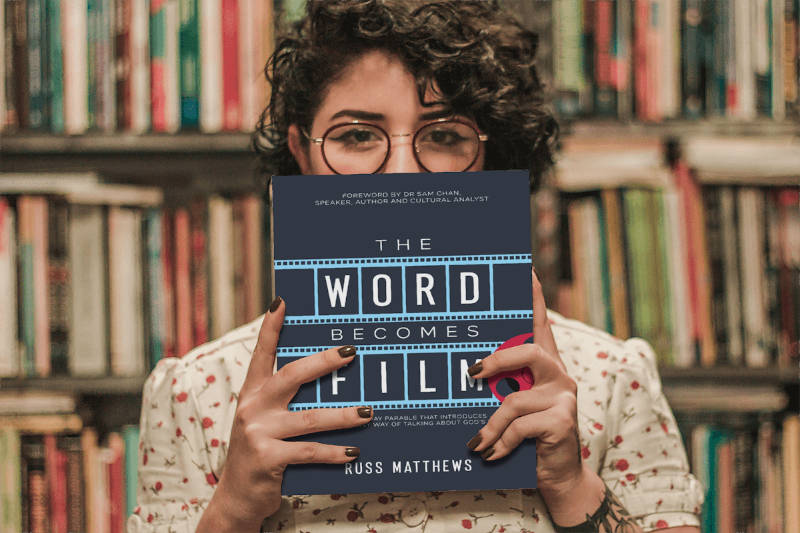 The word becomes film
Russ Matthews' new book is a modern-day parable that introduces a radically easy way of talking about God's story
If you order the book today you will also receive a complementary study guide that is only available with the purchase of the book (Print or ebook)
Leave a Comment