4 out of 5 stars
Akira Kurosawa is a director whose impact on cinema is immeasurable. Whether it be the direct Hollywood remakes of his works (Seven Samurai to The Magnificent Seven), to his influence on films like Star Wars, his legacy is immense. One of his films, Ikiru, is often hailed as his greatest and was inspired by the 1886 Russian novella The Death of Ivan Ilyich by Leo Tolstoy. The story follows a zombie-like Tokyo bureaucrat named Kanji Watanabe (Takashi Shimura), who finds purpose in his time on Earth after being diagnosed with terminal stomach cancer. Acclaimed Japanese author Kazuo Ishiguro has tried to adapt both tales into this latest film, Living.
The film, set in 1950's London, follows Mr. Williams (played by a career-best Bill Nighy), a top-level paper pusher at the county hall. Here, he leads the department of public services and proceeds day in and day out in complete monotony. That is until he is diagnosed with terminal cancer and begins to reflect on his own mortality. Withdrawing half of his life savings, Williams embarks on a reflective and melancholic exploration of life, as he seeks to make the most of his last few months.
Soothing, reflective, and pertinent, Living is a powerfully emotional ode to life and making the most of our time on earth. The film features a brilliant Bill Nighy at its core, who's moving and delicate performance endears him directly into the audience's heart and leaves you meditating on the meaning of living. The screenplay's message could be summarised as "Remember to live and you'll live to be remembered. If you become too focused on what comes next, you'll forget to live in the now." The film is told creatively with flashbacks and a collection of memories related to nostalgic reminiscence. You feel present in this world, with its characters, invited into intimate moments and meditations.
In a cinematic landscape filled with rushed blockbusters, it is always refreshing to have a film that leaves you with a fresh and renewed outlook on life. Director Oliver Hermanus' tale is a beautiful yet simple film, told assuredly. Its voice is confident in its contemplation and bold in its beauty. Nighy and the rest of the cast deliver astoundingly, and Ishiguro's screenplay is woven together seamlessly. A film worth seeing that encourages us to live a life worth remembering.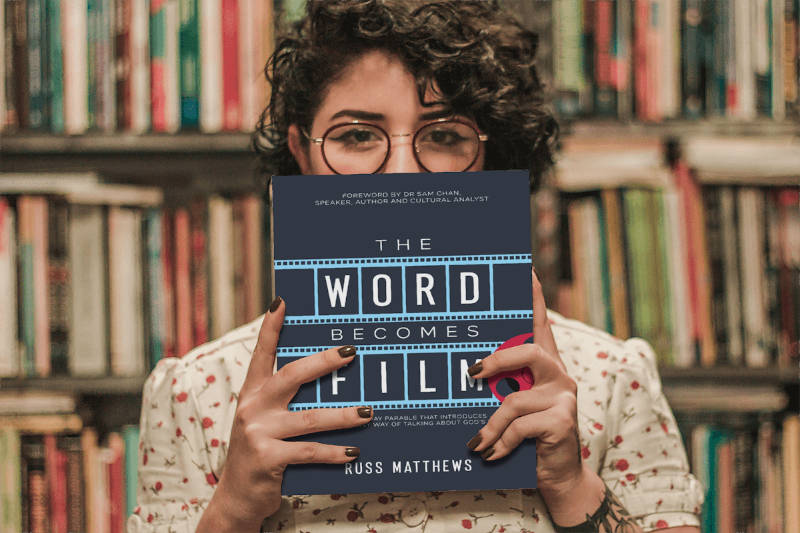 The word becomes film
Russ Matthews' new book is a modern-day parable that introduces a radically easy way of talking about God's story
If you order the book today you will also receive a complementary study guide that is only available with the purchase of the book (Print or ebook)
Reel Dialogue: What makes life worth living?
When faced with one's own mortality, the question of why we live and our purpose is likely to come up. How do we answer these existential questions? Where can we find the answers? The Bible is filled with teaching about life's meaning, value, and purpose. Jesus teaches how to live a fulfilling life, and He gave up His life so that those who follow Him would have an eternal one.
John 10:10 "Jesus said I have come that they may have life, and have it to the full."
Leave a Comment