Lifemark
The value of adoption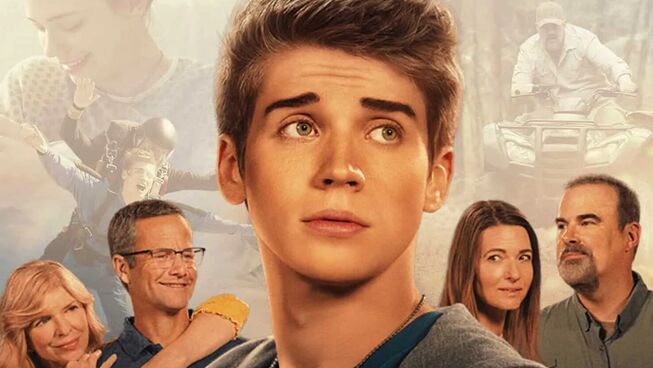 4 out of 5 stars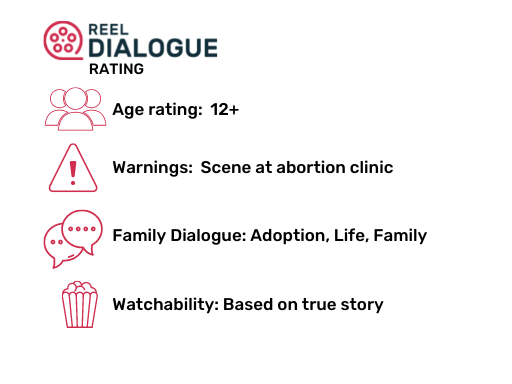 Over the years, The Kendrick Brothers have established themselves as the benchmark for faith-based or Christian films. From Fireproof to War Room, these siblings have done all they can to lift the quality of this genre while keeping this targeted audience satisfied with their content. Each film takes on a specific talking point within society and gives it these sibling's signature touch. One that has become familiar to all who have followed their careers over the years.
Lifemark provides this team with fresh fields to consider for their screenplay and production. The first being that this story is based on a true story, and the second was to have someone besides a Kendrick in the director's chair. Stephen and Alex wrote the script based on the actual account found in the short documentary film I Lived on Parker Avenue. This short film tells the story of David Scotton's journey to Indiana to meet the birth parents he never knew. Kevin Peeples directs the film as he helps to tell the tale of this adopted young man and what he learned about his past that will speak into many people's lives.
Audiences will be introduced to David (Raphael Ruggero) during the celebration of his 18th birthday. He has had a good life with his family in Louisiana and has known of his adoption. He has never made many queries about his past as a child. Yet, after turning a legal age, his birth mother, Melissa Cates (Dawn Long), reaches out to him and asks if they could potentially meet. This simple request becomes a compelling adventure for David as he determines if he wants to connect with his birth parents and what that would mean to his adoptive family. Along the way, his best mate, Nate (Justin Sterner), documents every moment of his best friend's journey.
What you gain from the film is the weaving together of this young man's past and how his adoption led to a better life for all involved. Kirk Cameron and Rebecca Rogers play David's adoptive parents, who encourage their son to reconnect with Melissa. It does show how they experience trepidation about what this could all mean to their close-knit family. Along the way to the eventual meeting, everyone involved is taken through flashbacks of how this baby from Indiana ended up with his new family. All of this delivers an emotional punch that has become synonymous with the Kendrick Brothers' films. Included is a strong message that shows the value of prayer and faith in Christ.
As a form of critiques, there are aspects that will cause some viewers to pause. Specifically, where some elements might be familiar to viewers while others will be more confronting. On initial viewing, David's life does seem to be painted in a saccharine-sweet light initially. This could lead some to dismiss this story since it does not show all of the adoption process challenges. Yet, the heavier aspects of this process come in time, and this criticism gets diffused as the story unfolds. While the most confronting portion of the story would be the positive and uncompromising pro-life messaging that comes to a head towards the later stages of the meet-up between David and his birth mother. The scene at the abortion clinic is central to the film's message and makes a definitive statement of the value of adoption. While this film has been in production for over three years, the timeliness of its messaging will come at a critical time in world history. This story component should not deter people from seeing it. Still, it would be necessary for audiences to be aware of this before going to the cinema.
Lifemark proves that Christian cinema can deliver quality, well-written productions and provide entertainment and a powerful message. They may not compete with those within the industry seeking industry accolades, yet, the Kendricks seem to know where they sit in the cinematic world and strive for excellence within this niche.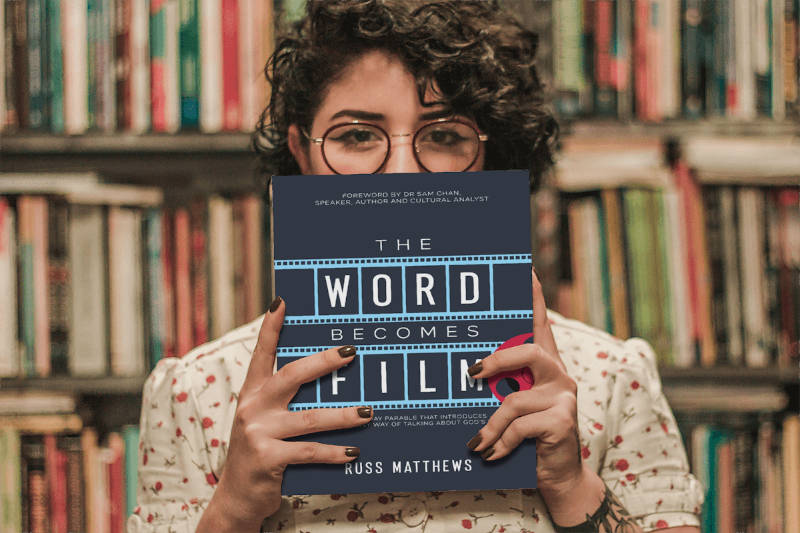 The word becomes film
Russ Matthews' new book is a modern-day parable that introduces a radically easy way of talking about God's story
If you order the book today you will also receive a complementary study guide that is only available with the purchase of the book (Print or ebook)
REEL DIALOGUE: What does the Bible say about adoption?
There is nothing quite like the love of a parent. Even in the worst of experiences, the love, support, and hug from your father or mother should have a soothing effect on your existence. Lifemark provides a glimpse into the value of family, and the essential need for parents' love is at the story's heart.
This relationship can come in the form of blood relations, a blended family or through adoption, and it shows that no price can be put on the importance of parents in a child's life. Have you told your parents how much they mean to you today?
He predestined us for adoption as children through Jesus Christ, according to the purpose of his will Ephesians 1:5
Leave a Comment