I Used To Be Famous
Is fame worth pursuing?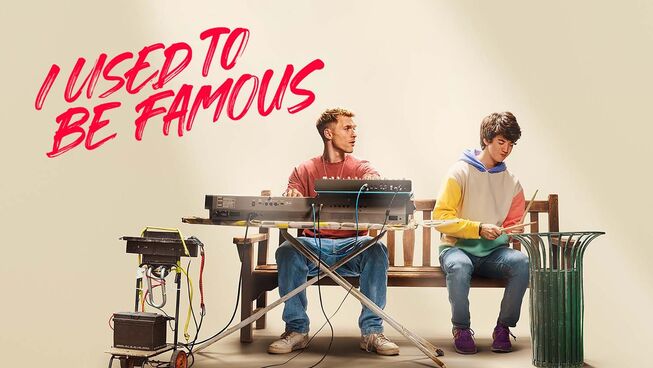 3.5 out of 5 stars
For the past few generations, there has been a phenomenon that does not look like it will ever end: the boy band. You can pick your go-to choice from The Backstreet Boys to BTS, but there seems to be a new group of young talented men who capture the hearts of teenage girls worldwide. Yet, most come and go in a concise amount of time, with a few having successful solo careers, but the rest disappear into history. Netflix's latest film leans into this all-to-familiar side of the music industry by telling the story of Vince (Ed Skrein), who used to front Stereo Dream in the Naughties.
After 20 years of trying to find his voice and the former glory of his youth, Vin goes from pub to pub in his neighbourhood to find the right venue for his comeback. With no prospects or hope, he settles in at the local market, sets up his keyboard, and decides to share his latest song with the shoppers walking past. During this impromptu concert, he is introduced to a talented young drummer who sits in on the jam session, and the pair becomes a minor social media sensation. Yet, things are not as they seem once Vince realises this drumming protege is autistic. Stevie (Leo Long) is exceptionally talented, but may not be ready for the spotlight that the former pop star yearns to bask in again.
For many, this will all sound somewhat predictable, but this heartwarming story has something to offer those looking for a bit of hope in this world. Ed Skrein, who has been regulated to action and fantasy roles throughout his career and may have been looking for something to allow him to break free from this type casting. This story allows the London-born actor an opportunity to prove he has some dramatic chops. He embodies the tragic side of his character while holding onto the charismatic side of his personality that made him into a teenage heartthrob. While the heart of the film belongs to first-time neurodiverse actor Leo Long, who not only showcases his musical abilities, but holds his own with the Hollywood veteran. The pair have apparent chemistry and manage to keep the story moving in raw and convincing form.
Admittedly, the screenplay has all of the familiar elements of this genre, while offering something endearing amongst the multitude of mediocre streaming options. It is based on the short film by Eddie Sternberg, who is given an opportunity to make it into a feature-length story. One that showcases the value of music therapy and friendship. Specifically in the lives of those with special needs by showing that we all need to take a chance on building relationships even if they find their origins come in unexpected places. I Used To Be Famous was an unexpected joy to watch and one worth discovering on the streaming behemoth.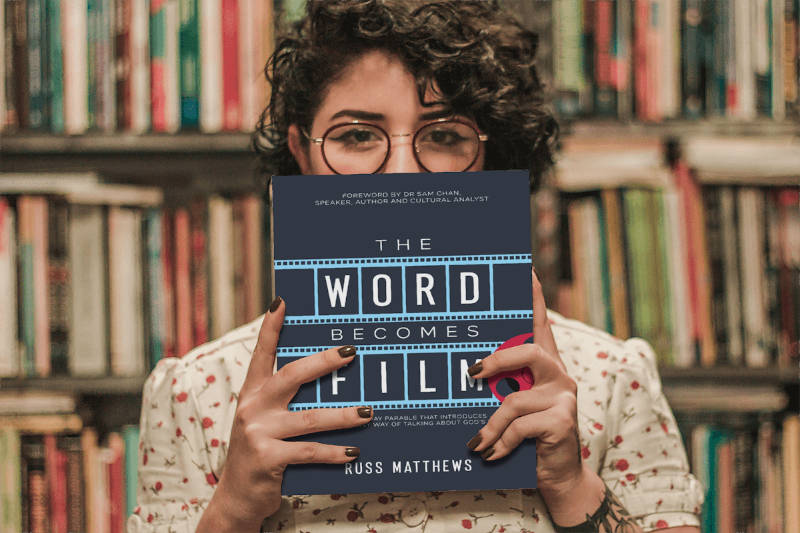 The word becomes film
Russ Matthews' new book is a modern-day parable that introduces a radically easy way of talking about God's story
If you order the book today you will also receive a complementary study guide that is only available with the purchase of the book (Print or ebook)
REEL DIALOGUE: Is fame worth pursuing?
There are many films and books written on the rise and fall of stars from many fields. It allows audiences to see the human experiences of these individuals who spend various lengths of time in the public eye. The interest from the general populace can stem from placing these individuals on a pedestal throughout their careers, but then seeing the human side of life after fame.
To a lesser degree, we all experience this as we progress through life. Success can come from sport, academics, business, or other endeavours, but how do we deal with the lower points in life?
Humble yourselves before the Lord, and he will exalt you. James 4:10
The issue comes down to where we place our worth and identity. Suppose you put your trust in the accolades of others and in achieving goals. In that case, this will lead to eventual disappointment and depression. As seen in James, the solution is to place your trust in the Lord for your worth. If all you do is done for the Lord's honour, regardless of how mankind responds to it, you will be encouraged by God. Even though the good and bad times will come, the Lord's support will be the constant that can sustain you.
Leave a Comment