Hocus Pocus 2
Short Take Review of the new film on Disney+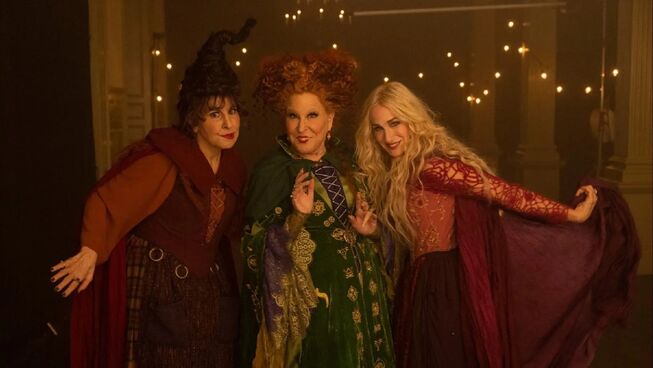 2 out of 5 stars
Short Take: A film industry term that means something that only takes a short time.
Short Take Review: A short review of a film with potential discussion points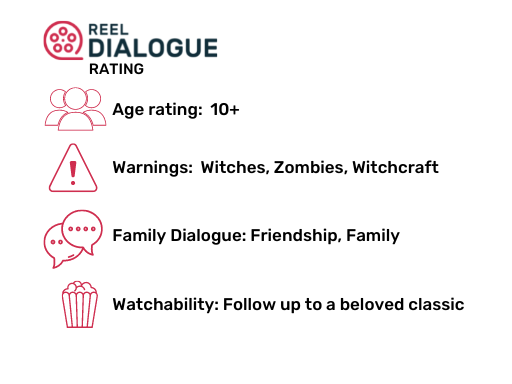 Summary: For the fans of Halloween, Hocus Pocus may be a go-to option for you to celebrate All Hallow's Eve. Winifred, Sarah and Mary Sanderson (Bette Midler, Sarah Jessica Parker, Kathy Nijamy) have become an institution for those who seek a bit of mad-capped humour to complement the holiday's ghouls. After 29 years, Disney has decided to resurrect the sisters of Salem and have them wreak havoc on the community where they lived centuries before. When three girls accidentally light the Black Flame Candle and conjure up the wicked siblings. This leads to madness as the witches try to navigate their new surroundings and find 'Book' who could provide them with eternal life. While the girls must figure out how to stop Winnie and her younger sisters before they regain their powers.
Review: If there are fans of the original film, this might be what you are looking for as you get ready for trick-or-treating. Other than for those devotees, there is little justification for this project being brought back to life on Disney+. Even though Bette Midler looks like she is relishing being back in the limelight and belting out musical numbers, her partners in crime look bored. At least the production does not hide what it is serving up for children to consume. Witches, zombies, occult practices, and spells are all wrapped up in a soft sell to parents looking for family options. Hocus Pocus 2 delivers what most would expect: funny witches from a different time who initially want to control the world, but eventually prove to have a softer side. A film that only the most devoted fans could wish to come to life.
What should I know as a parent before watching Hocus Pocus 2?
Depending on where parents sit on the subject matter of witchcraft will determine how to respond to this film. This can range from Harry Potter to The Lion, The Witch and the Wardrobe, when it comes to adolescent cinema, but be aware that this film goes deeper into the dark arts of magic. Travelling deeper than most Goosebumps tales, Hocus Pocus 2 attempts to put a light touch on the subjects of the undead, witches, and sorcery with musical numbers and a few laughs. Despite having the value of friendship as a central theme, most of the storyline relies on dark magic to communicate the message. Also, it makes the church out to be bigoted and small-minded in relationship to those different within their community.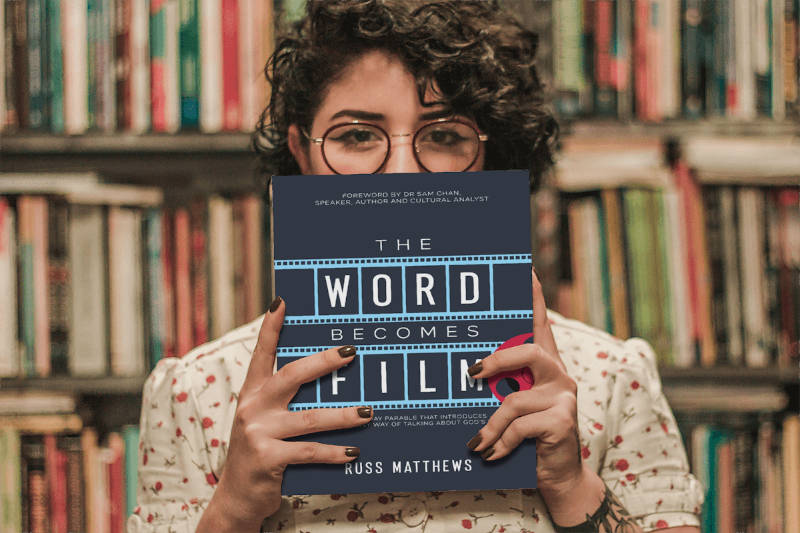 The word becomes film
Russ Matthews' new book is a modern-day parable that introduces a radically easy way of talking about God's story
If you order the book today you will also receive a complementary study guide that is only available with the purchase of the book (Print or ebook)
Reel Dialogue: The spiritual realm
For those who choose to watch Hocus Pocus 2, one talking point would be the notion of the spiritual realm. For many in Christianity, the occultic engaged in this film rubs against the Biblical view. Yet, discussing the possibilities of the spiritual is worth considering. The Bible provides answers to the questions of the spiritual dimension that are different from this musical comedy and does prove to be more satisfying. You and your family may be searching for answers on spiritual matters, and there is no better place to start than the Bible.
For we do not wrestle against flesh and blood, but against the rulers, against the authorities, against the cosmic powers over this present darkness, against the spiritual forces of evil in the heavenly places. - Ephesians 6:12
Leave a Comment