Guy Ritchie's The Covenant
The raw, subtly of male loyalty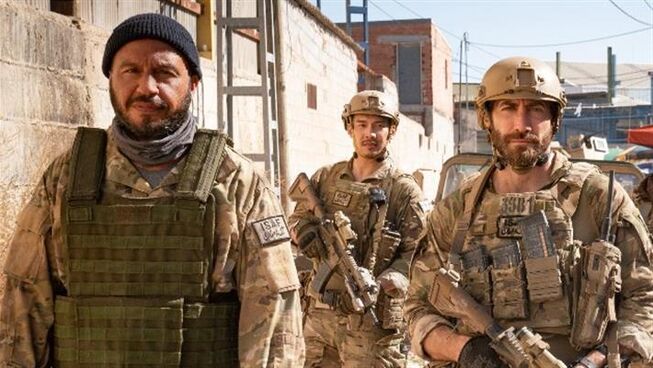 ⭐️ ⭐️ ⭐️ ⭐️ 1/2 (out of 5)
As US troops were evacuated from Afghanistan, the desperate faces of Afghanis hoping to escape Taliban rule were seen on screens worldwide. Those most frantic within the throngs of people would be those who had served the military forces during their 20 years of service. This action thriller depicts the plight of those left behind and brings together two of the most extraordinary modern cinematic talents, director Guy Ritchie (The Gentlemen) and actor Jake Gyllenhaal (Ambulance).
United States Army Sergeant John Kinley (Gyllenhaal) has led a unit that searches for Taliban insurgent arms caches around the country. After losing their interpreter to a bomb attack, the soldier hires Ahmed Abdullah (Dar Salim) as a replacement and quickly determines the man's value to the team. The two men develop a bond of respect over time, and as they are given license to find more weapons, the small band heads about 100 kms away from their base. The effort proves profitable, but they are attacked by the Taliban, with Kinley and Abdullah managing to escape on foot. Until the sergeant is captured and wounded, and his interpreter frees him and must carry the soldier over the country's treacherous terrain if they want to survive.
Throughout his career, Ritchie has managed to define his style by writing screenplays that capture humanity's raw and instinctive heart. He manages to weave in humour that compliments his characters without sacrificing their carefully developed personas. This quality of writing and filmmaking is exemplified in The Covenant with pinpoint finesse as he conveys the relationship between men at war. Unlike many of his projects that lean into the comical side of the storyline, this one remains squarely in the realm of the dramatic, with humour merely added as a light garnish for flavour. This tight, intense production embraces the importance of the story and atmosphere experienced by those in the military.
Then to have two incredible performances from Gyllenhaal and Salim, this film becomes a lesson in the economy of words and the value of well-intentioned visual cues. The abrupt style of communication and the specific conveyance of male emotions conveys more on screen in a short time, unlike any other film in recent memory. Devotion and camaraderie are given an expression that is difficult to share, but needs to be seen to be appreciated. Guy Ritchie's The Covenant is a treasure worth discovering in Afghanistan's deserts for all looking for a stripped-back and powerful lesson in male bonding.
Reel Dialogue: Would you go back into the fray for someone?
There is a scene in this film that conveys the loyalty between these two men as a hook that they cannot be released from. In a short series of dialogue, Guy Ritchie is able to convey something that is difficult to define in this modern world of fluid morality. Loyalty is both fascinating and confusing, it is defined as being faithful to something or someone. In this film, these men are able to embody this trait with few words but with convincing results.
A man of many companions may come to ruin, but there is a friend who sticks closer than a brother. - Proverbs 18: 24
It begs the question, why do we choose to be loyal or faithful to someone else? It is rooted in wanting to place an implicit trust in the person we put our faith in and knowing that this loyalty will be reciprocated. The Bible plies a deeper meaning to the idea of loyalty. What can be seen is that God is the only one entirely faithful. He is faithful even when his followers are faithless. The thing to consider is that with mankind, loyalty can be fleeting, but with God, we can find absolute loyalty and someone true to their word.
Know therefore that the Lord your God is God, the faithful God who keeps covenant and steadfast love with those who love him and keep his commandments, to a thousand generations, - Deuteronomy 7:9
If you want to discuss loyalty and God, contact us at Third Space. We would love to chat about this and more.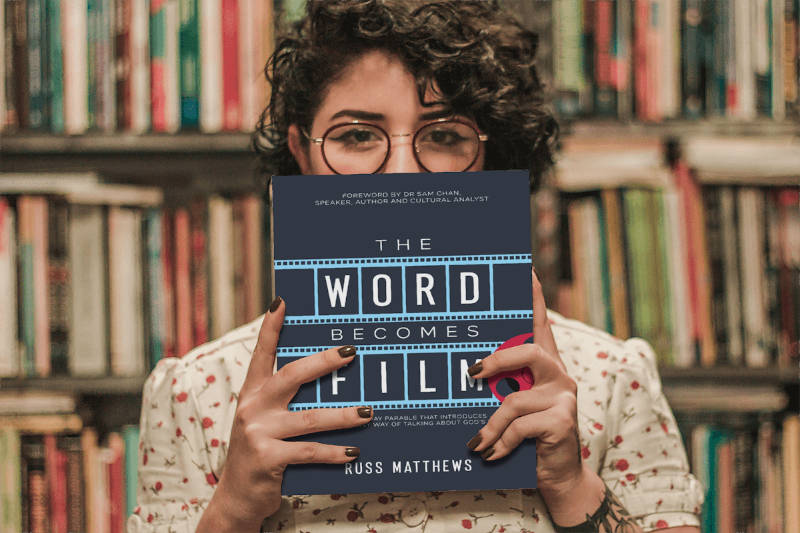 The word becomes film
Russ Matthews' new book is a modern-day parable that introduces a radically easy way of talking about God's story
If you order the book today you will also receive a complementary study guide that is only available with the purchase of the book (Print or ebook)
Leave a Comment