Flamin' Hot
The rags-to riches tale that involves snack foods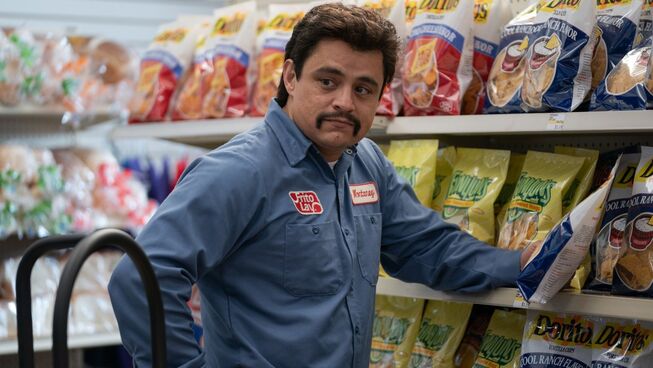 ⭐️ ⭐️ ⭐️ 1/2 (out of 5)
To think that a snack food company like Frito-Lay could be selling over $20 (US) billion dollars of chips each year is staggering to consider. Yet, even within this seemingly secure industry, there are times when the company needs to change tactics to save the business. In the late 1980s, the company lost market share and laid off workers worldwide. No one could have suspected that a janitor in California might have the answer to turning things around.
Richard Montañez (Jesse Garcia) had grown up in the immigrant community and had moved to the United States to make a better life. Except as a young Hispanic, he came up against barriers to get ahead at every turn. He failed to finish high school and ran with a local gang until his girlfriend, Judy (Annie Gonzalez), became pregnant. At this point in his life, Richard has no prospects or future until he gets an entry-level position as the janitor at the local Frito-Lay factory. He does his best to rise above his situation and finds opposition most of the time. Until the day they start laying off workers, the entrepreneurial handyman comes up with the idea that might change the company, Flamin' Hot Cheetos.
Understandably, many readers might roll their eyes at a film that looks like a promotional tool for Pepsico. Along with the plugs for Frito-Lay comes a familiar rags-to-riches tale that has been heard before. This skepticism is justified, but should not deter viewers from watching Richard Montañez's endearing story. Even though it is relatively predictable, there is something special about this life-changing journey that happens to involve snack foods. Granted, there have been internal battles within the food and beverage behemoth about the origins of the spicy snack. Still, this janitor's passion will win audiences over, as he seems to have done within the company.
Based on the memoir Flamin' Hot: A Boy, a Burrito and a Cookie: From Janitor to Executive, actress-turned-director Eva Longoria has managed to deliver the feel-good film of the season. Outside of the invention of the flavourful nibbles, the heart of this story conveys the value of family, faith, and perseverance. This storyline has beautiful depictions of marriage, faith in God, and the importance of community. Jesse Garcia gives his all as he conveys the charismatic nature of his real-life persona, and the rest of the cast rallies around his performance to make this a community effort. Even the journeyman actor, Tony Shalhoub (Monk), seems to be having fun playing CEO Roger Enrico. There is no denying that it capitalises on the familiar aspects of this genre, but that can't take away the sincere and heartwarming aspects of Flamin' Hot.
Reel Dialogue: Persistence
One thing that could be said about Richard Montañez is the value of persistence in work and life. Does God reward persistence and is this a biblical ideal?
Persistence is also all-pervasive in the Bible, such as in the woman and judge in Luke 18 and throughout Paul's writings in the New Testament. The difference between the Bible's and most of Richard's motivation would be persistence's ultimate aim. The Bible's example focusses on glorifying God or serving others, while the standard in most of Flamin' Hot is for personal gain. To answer the question, yes, the key to Godly persistence is motivation and purpose.
And I tell you, ask, and it will be given to you; seek, and you will find; knock, and it will be opened to you. For everyone who asks receives, and the one who seeks finds, and to the one who knocks it will be opened. - Luke 11:9-10
If you would like to discuss the Bible further. Reach out to us at Third Space. We would love to chat with you about this and more.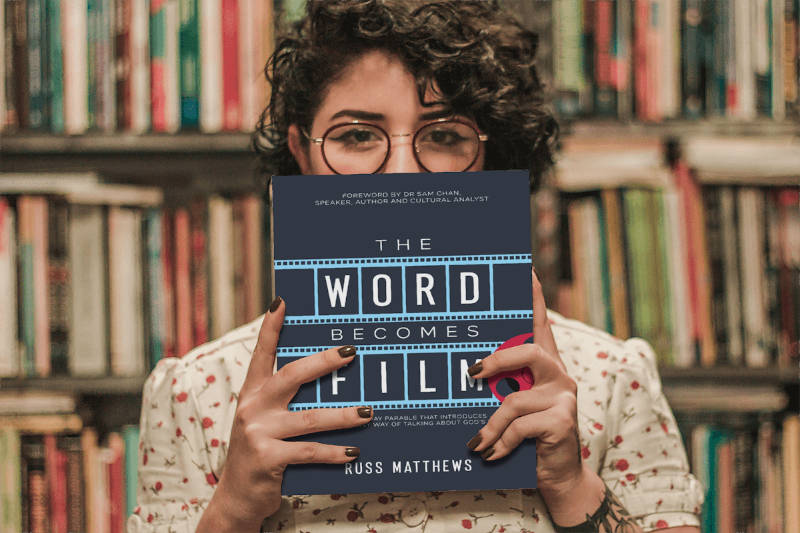 The word becomes film
Russ Matthews' new book is a modern-day parable that introduces a radically easy way of talking about God's story
If you order the book today you will also receive a complementary study guide that is only available with the purchase of the book (Print or ebook)
Leave a Comment