The Fabelmans
A look behind the curtain of one of cinema's greatest filmmakers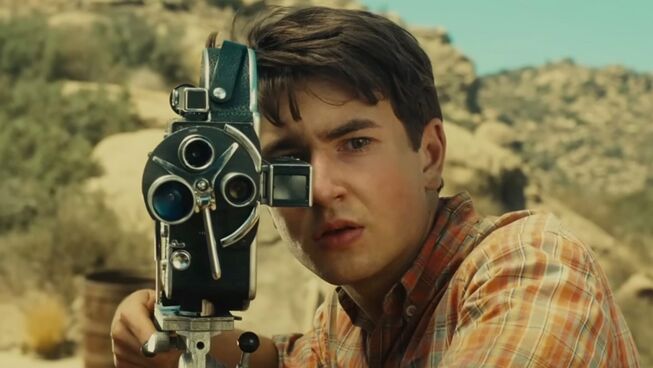 3.5 out of 5 stars
Critiquing the life story of one of cinema's greatest filmmakers seems both irreverent and discombobulating simultaneously. The Fabelmans is Stephen Spielberg's interpretation of his inspiration as a child to make movies and his family's influences on this creative journey. While they do not carry the Spielberg name throughout the film, the direct references are undeniable and apparently accurate up to a point. Where the iconic and award-winning director can answer the questions of who would play 'you' in a film and how you would tell your own story.
Audiences are introduced to Sammy "Sam" Fabelman (Mateo Zoryon Francis-DeFord) as he enters the theatre to watch his first movie, Cecil B. DeMille's The Greatest Show on Earth. As a seven-year-old, he is both traumatised and mesmerised by the train scene in the film, which leads him to ask for a train set for Hanukkah. Yet, instead of running the train in circles, he chooses to reenact the crash scene and even takes time to film the event himself. His father, Burt (Paul Dano), is furious with his son for potentially damaging his latest gift. At the same time, his mother, Mitzi (Michelle Williams), sees how this might mean something special for her only son. His artistic journey begins as he is handed his father's 8mm camera for the first time.
Over the years, Sammy films his family and friends in their homes in New Jersey and Phoenix, Arizona. As his father rose the corporate ladder in electrical engineering and computers, the family did all they could to make the most of life where his job took them. Along with Burt's best friend and business partner, Bennie Loewy (Seth Rogen), the Fabelmans became a central part of Sam's film projects. Then during a fateful camping trip, teenage Sam (Gabriel LaBelle) discovers how the camera captures the joyous aspects of life while exposing the secrets most want to keep hidden. This and other life lessons are what moulded the filmmaker into the artist he would become behind the camera.
What makes this challenging to evaluate is trying to put into words how this film manages to expose the heart of a cinematic great. Spielberg shares his early days of filmmaking with us in his manner without over sensationalising things or apologising for the mistakes in his family's lives. He even gives us glimpses into the inspirations for many of his classic films and shows us how creatives pull from what they know in life. The filmmaker casts his story in the lighting and settings we have come to expect from this man. All the while drawing back the curtain to expose how they helped to develop his eye for storytelling.
Instead, this story does tap into the emotional aspects of his history by showing that something extraordinary can come from the ordinary. Despite some of the pains and challenges he experienced, Stephen generally had a good life as a child that was impacted by things shared by many others. This is where he proves that he is a master storyteller since this craftsman does not exaggerate his encounters. Still, he draws the exceptional out of the typical day-to-day experiences. The magic of this autobiographical tale is found in the characters and the performances of many of the actors. Michelle Williams taps into the maddening world of an artist seemingly trapped in a joyless existence of the mundane and Gabriel LaBelle delivers the break-out role of his young career. Still, the moments that will stick with audiences are the short, brilliant portrayals from Judd Hirsch and David Lynch that take this film and story from the mundane to the fascinating.
The Fabelmans became a captivating look into the mind's eye of Stephen Spielberg as he tells his story the way he would want it said. Not as a means of showing how his past could be the next blockbuster, but as a humble retelling of how greatness can come from the workaday existence we all experience. His tale pushes us all to reach for our dreams with our talents and not allow adversity to keep us from pursuing these ambitions.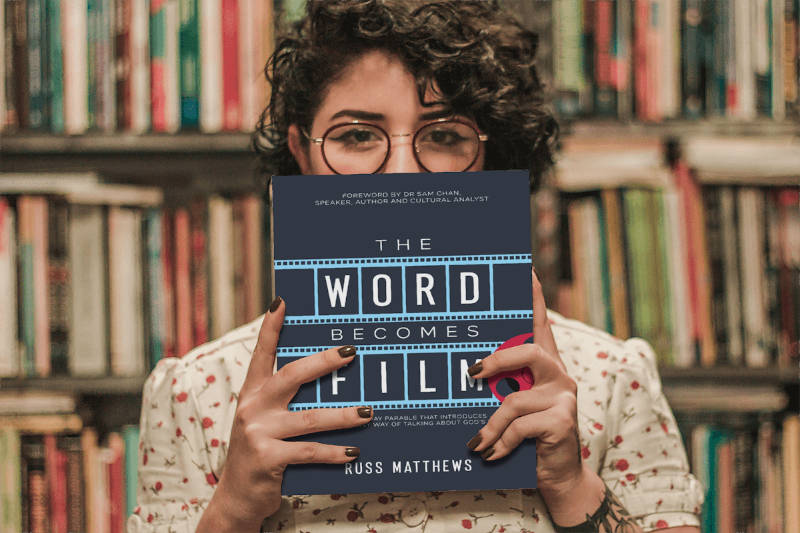 The word becomes film
Russ Matthews' new book is a modern-day parable that introduces a radically easy way of talking about God's story
If you order the book today you will also receive a complementary study guide that is only available with the purchase of the book (Print or ebook)
REEL DIALOGUE: Ordinary or extraordinary?
Can I be transparent for a moment? The Fabelmans underwhelmed me at first. I wanted to be moved emotionally, to gain inspiration from a man whom I have admired over the years, and to gain a fresh perspective on movie making. Ultimately, I had to come to terms with how Stephen Spielberg went from a conventional home life that still managed to move him towards achieving his passion behind the camera. Even though there were bursts of dramatic tension, he showed us that we can achieve our dreams with determination and talent. Then we must capitalise on those breaks that come along in unexpected places.
Even though most of us may never achieve the fame and fortune of one of cinema's best directors, this should not dissuade people from pursuing their dreams. From a Christian position, goals and objectives are not merely for the individual. The actual source for these pursuits finds its roots in God and his purposes for life. One place to look for inspiration is Psalm 139, which states that we are fearfully and wonderfully made by God, which moves our lives from ordinary to extraordinary. Not because of who we are but because of God, the author, and director of our lives.
A question that may arise from this film may be about your dreams and pursuits, but how do we discern their origin? The best place to start is to ask these questions of God through prayer and engaging with the Bible.
Leave a Comment