Demolition
How do you manage grief?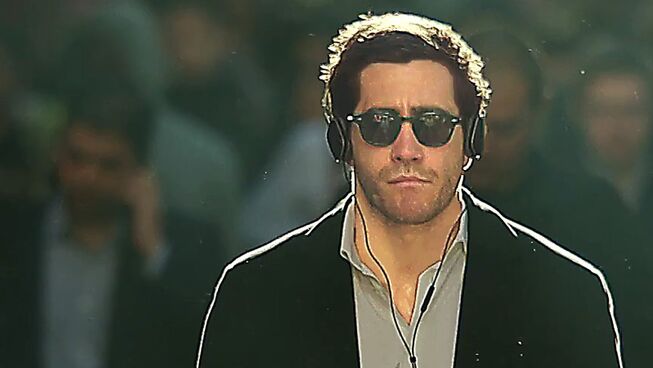 3.5 out of 5 stars
Davis Mitchell (Jake Gyllenhaal) is losing his way in life. He seems to have everything in life, an enviable home with a Porshe in the garage, a successful career in finance and his seemingly perfect and beautiful wife, Julia (Heather Lind) Then the accident happens. In an instant, Julia is killed by a reckless driver and Davis' life is turned upside-down.
Throughout the initial grieving process, the young investment banker comes to the realisation that he never truly loved his wife and that he had become numb to life. In trying to find his way, Davis takes the advice of his father-in-law, Phil (Chris Cooper), to take things apart that do not work. Also, he begins to find a therapeutic benefit to writing letters to a vending machine customer service representative, Karen Moreno (Naomi Watts), who attempts to help him in his bereavement. This unexpected relationship begins the deconstruction of Davis' life and the eventual rebuilding of his soul.
Following on from the success of Dallas Buyers Club and Wild, director Jean-Marc Vallée attempts to strike cinematic gold with digging deep into the human psyche. He continues to show that he can draw great performances from his lead characters. Also, that he prefers to lay his story against a backdrop of the bizarre amongst the ordinary things of life. The grief of a widow and parents provide a multilayered emotional minefield that Vallée utilises to keep the story off balance enough to pull the audience along to the next scene. Jake Gyllenhaal continues to show that he is a thespian force that deserves more credit for his on-screen abilities. The support of Naomi Watts, Chris Cooper and Judah Lewis make for a colourful cast of characters for this accomplished directors palette to paint a unique view on life.
The strength of this film can potentially be its weakness, Jean-Marc Vallée's artistic outlook on life is what may cause audiences to either love or hate this film. People have been known to work through the grieving process in exceptionally different ways and Davis Mitchell goes to extremes that may cause discomfort for many. Also, the inclusion of a young man's journey into sexual awareness may be timely on the world stage, but does seem to be an unnecessary add on to the story of grief. In the attempt to see the many sides of grief and to stay culturally relevant, Vallee made a muddle of what could have been a profound statement on a topic that effects all of humanity. Demolition has all of the components for a brilliant look into the life of the grieving public, but loses its way on the path to self-discovery.
Reel Dialogue: Grief
Demolition brings grief to the forefront of people's lives. Regret, tears, anger, confusion are some of the emotions that come along during this time in the lives of the who lose a loved one. One thing that can be considered about the message of the Bible is that God is not only there for those who grieve, but that her can empathise with them too. His Son died a horrific death and it allows people to know that they can come to a God who knows how they feel during this low in their lives.
Questions
Does the Bible have anything to say about death? (Ecclesiastes 12:7, John 14:1-3)
What can we learn from grief? (Psalm 34:18, 2 Corinthians 1: 3-4)
Is God a mystery? (Colossians 2:2-3, Ephesians 3:5)
Leave a Comment