Brittany Runs a Marathon
Can you turn your life around?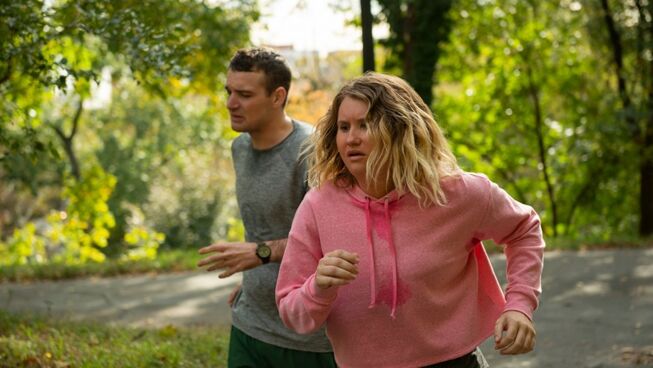 On 12 October, 2019 the world changed. It may have gone unnoticed by the majority of the world as Kenyan Eliud Kipchoge ran a marathon in one hour, 59 minutes and 40 seconds. This was a running event that was designed to help achieve this new human achievement, even though it would not be officially recognised as a world-record. He broke the two-hour barrier and set a precedent for future runners to set their goals to surpass. This feat will raise the awareness of the sport of running and it should be expected that participation in the local running scene around the world will benefit. Many people who never considered running before may lace up their shoes and hit the pavement to achieve goals that may not get worldwide recognition. They may only want to improve their health or to connect with this unique community, but regardless of the goal, they will answer the call of the marathon.
In 2011, Brittany Forglar (Jillian Bell) was an example of those who hoped to benefit from the life of a runner. The inspiration came when the 28-year-old was diagnosed as obese and told that she needed a drastic lifestyle change. Living in the party atmosphere of New York City, she had neglected her health to the point of hating who she saw in the mirror. Running became her only option after she realised that she could not afford the fees at the local gym. This new stage in her life would begin once she strapped on her shoes and headed out the front door.
On her first day, she looks to run one block and then eventually joins a running club with her persistent neighbour, Catherine (Michaela Watkins). After a hard night of partying, she painstakingly competes in a five-kilometre run and despite the pain, she finds two key things. The first is a new running buddy named Seth (Micah Stock) who is trying to get in shape for the benefit of his child. The second benefit comes in the form of inspiration, specifically to run the New York City Marathon. She starts on a stringent fitness regime and finds a new job option in house/pet sitting. Brittany powers forward towards her goal and finds that in the process, her life outlook changes for the better. Then she experiences the valleys that come in training and life when she is injured before the marathon. This is when she really shows what sort of person she has become and how this roadblock will impact her relationships and life.
For someone who has run numerous marathons and who has an inexplicable love for running, this film struck a chord. Brittany's story offers something for everyone who sees the value of achieving goals that have residual benefits beyond just physical fitness. She is the 'every-woman' who thought that she could just coast along in life until the harsh realities of life catch up with her and she needed to change. A woman who was not a supermodel or even desired to be one, she was just someone who wanted something more from her life.
To be transparent, this is not a film for those looking for a Pollyanna story that occurs in a PG world. This story travels through the realities of a party-girl lifestyle and all that she had done to become the person she despised. Drinking, drugs, and relationships were paramount in her lifestyle and the film does not hold back sharing her self-destructive nature.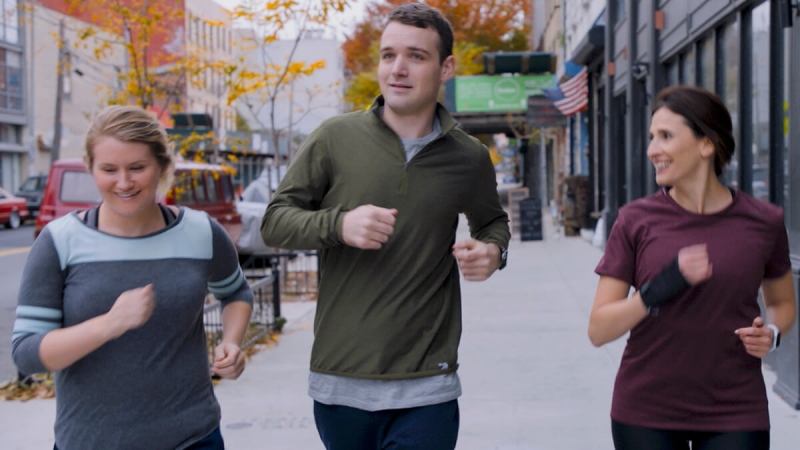 What proved to be refreshing was her willingness to share her trials and the difficulties she faced while trying to stay on this new path. A story that will resonate with all of those who have attempted to reach any goal that becomes all-consuming. The production was able to show how new disciplines in a person's life can have good and bad relationship consequences. Proving how some people will be able to embrace these changes, while others will reject these new variations in life.
Her experience was reminiscent of a favourite passage in a letter the Apostle Paul wrote to a church in Corinth. 'All athletes are disciplined in their training. They do it to win a prize that will fade away, but we do it for an eternal prize.' Paul was talking about the value of achieving goals that had eternal implications, while most runners want to achieve goals that have mere physical benefits. Brittany does not accomplish the existential level of Paul's writings, but it does show that physical discipline does have benefits beyond mere fitness.
While being interviewed about her story, the runner shared that she was not looking for cheers or a medal. She found her satisfaction in achieving her goal of finishing the marathon. Stepping out the door to go for her first run was the beginning of her life being changed for the better. Her relationships and outlook positively changed each day that she put on her running shoes and stepped out the door for the first time.
Leave a Comment