The Banshees of Inisherin
A macabre exploration of friendship and the human soul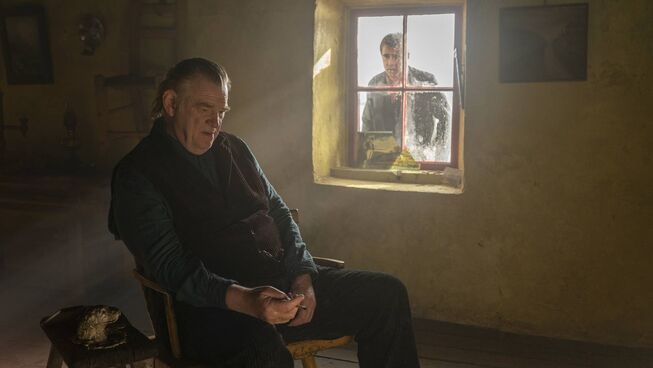 4.5 out of 5 stars
Playwright turned film writer/director Martin McDonagh (In Bruges, Three Billboards Outside Ebbing, Missouri) has a profoundly impressive, but short career as a filmmaker. After winning the Academy Award for his short film Six Shooter, he has gone on to make some of the most celebrated films of the past two decades. With his latest project, he continues to pull from the darkened comedic depths of his theatrical background to deliver a tale that will cut to the bone of friendship, forgiveness, and despair.
Set on the fictional island of Inisherin off the coast of Ireland in 1923 during the Irish Civil War. Audiences are introduced to Colm Doherty (Brendan Gleeson) and his long-time friend, Pádraic Súilleabháin (Colin Farrell). On this day, Colm announces to his drinking partner that he no longer wants to be friends without any real explanation. This proclamation shatters Pádraic, and like any good friend, he pursues his solemn confidant to find out why they can no longer remain compatriots. Colm finally shares that he finds their conversations dull and uninspiring. His real goal in life is to compose more folk music to leave as his legacy. Yet, his friend continues to push into his life and hopes to remain his friend. This leads to the fiddler telling Pádraic that if he does not let their relationship go, he will cut off his own finger with sheep shears one at a time each time his former friend tries to contact him.
Outside of the macabre premise, the brilliance of Martin McDonagh is how he writes some of the richest content in cinemas. As he develops this story and the characters that are buoyed by their friendship, the director shows his mastery of the written word. Despite being set in a small community on an Irish isle, this character play contains all of the symbolism, comedy, and tension needed to build this into a powder keg of desperate emotion. His writing and direction subtly layer in the splendid personalities that inhabit this close-knit community. A style that is an acquired taste and may not be as accessible to mainstream audiences. Still, this brilliantly brutal depiction of the challenges within the human condition proves to be worth studying and experiencing by anyone who admits to loving film and wishes to find a deeper exploration of the human soul.
Beyond his screenwriting abilities, McDonagh has a gift for finding the right actors to bring his words to life. Fans of the director will argue for years whether this film or In Bruges is the best combination of Brendan Gleeson and Colin Farrell. Beyond this argument, Banshees showcases the brilliance of these two actors and how they can embody these roles with a mastery of the craft. Along with these central performances, the ensemble brought together makes this a rich playing field for the story to come to life. Kerry Condon as Pádraic's lonely sister, Siobhán and Barry Keoghan as the dimwitted, yet insightful Dominic Kearney add depth to this world while not distracting from the primary thrust of the tale. All set on the beautiful landscape of the Irish coastline, this whole experience becomes an immersive, harsh journey into the heart of humanity.
The Banshees of Inisherin has been written for art's sake instead of seeking accolades. This character study warrants analysis of the craft while relentlessly ripping open man's heart to expose our deep desire for friendship and purpose.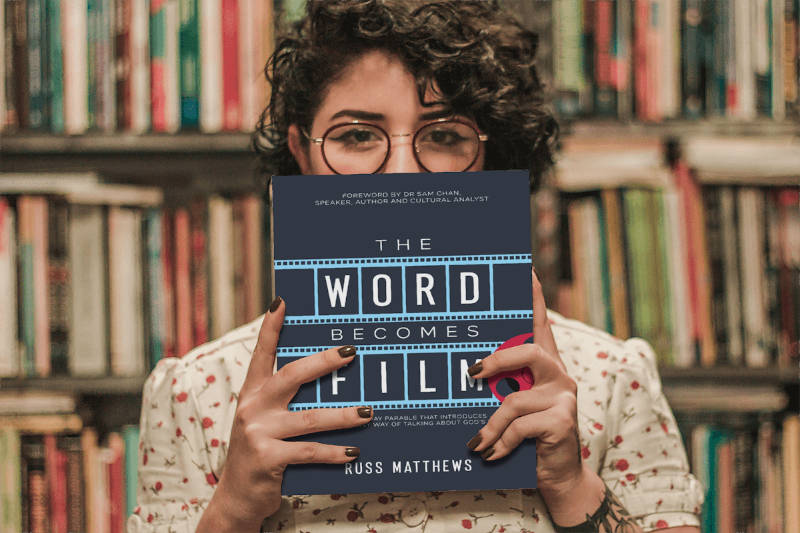 The word becomes film
Russ Matthews' new book is a modern-day parable that introduces a radically easy way of talking about God's story
If you order the book today you will also receive a complementary study guide that is only available with the purchase of the book (Print or ebook)
Reel Dialogue: Purpose of friendship
Do your personal relationships help you to move towards your goals in life? Yet, how much of your time with friends is meant for your benefit, and when is it for the other person's advantage?
'Love your neighbor as yourself.' - Mark 12:31
At the heart of this Irish fable is a depiction of the need for friends. On one side is the irritation of these relationships and how we need to look beyond our own needs. On the other hand, we can see the value of friendship within the dullness of life and how someone's presence is as significant as their words.
Humans are designed for community and friendship. Each of these needs work and commitment that forgives selfishness and pride, while seeking a richer connection with those we love.
Who do you need to reconcile with today?
Leave a Comment