3.5 out of 5
The Australian crime drama is a steadily developing sub-genre. From Snowtown to Romper Stomper, Animal Kingdom to The Dry, there are plenty of gritty and bleak films about Australia's criminal underground. Stars like Eric Bana, Russell Crowe, and Ben Mendelsohn have each made their contribution and now Sam Worthington, in-between Avatar sequels, has teamed up with fellow Aussie Matt Nable to star in his directorial/writing debut.
Audiences are introduced to Ryan Long (Sam Worthington), the father of a teenage son named Billy (debut newcomer Edward Carmody). The pair do all they can to reconnect after a devastating loss. Suffering from PTSD and without a personal identity after retiring from the SAS of the Australian Army, Ryan seeks to protect his son, who is on his last chance with the law. Desperate and willing to go to any lengths to provide, the elder Long is thrust into the criminal underworld by his former SAS commander. Johnny (writer-director-actor Matt Nable) has the means to help to make enough money to keep Billy from being taken from him.
Matt Nable's directorial debut is a mature, layered drama about three lost men struggling to find worth and best invest in their relationships. It is a raw depiction that is delicate in its view of masculinity while providing a powerful chronicle of the lengths men will go to for the ones they love. Worthington gives one of his best performances, filled with quiet desperation and emotional loss. His major scene partner, newcomer Edward Carmody is a star in the making and does well to be authentic and never over-act. Nable pulls triple duty and knocks it out of the park, playing a deeply conflicted role.
All who get along to see the Australian release may be impressed that this is not a standard gritty action thriller. Instead, it is a far more grounded character study about grief and bravery. In a live question and answer session after the film's screening, Worthington mentioned that this film easily could have become an action-heavy, straight-to-streaming gritty thriller. Yet, Nable strove to develop a layered movie that focused more on masculinity, bravery, fatherhood, and trauma themes. This creates a film that defies genre labels and delivers genuine and delicate results that leave a lasting impression rather than blending in with the rest of recent streaming releases.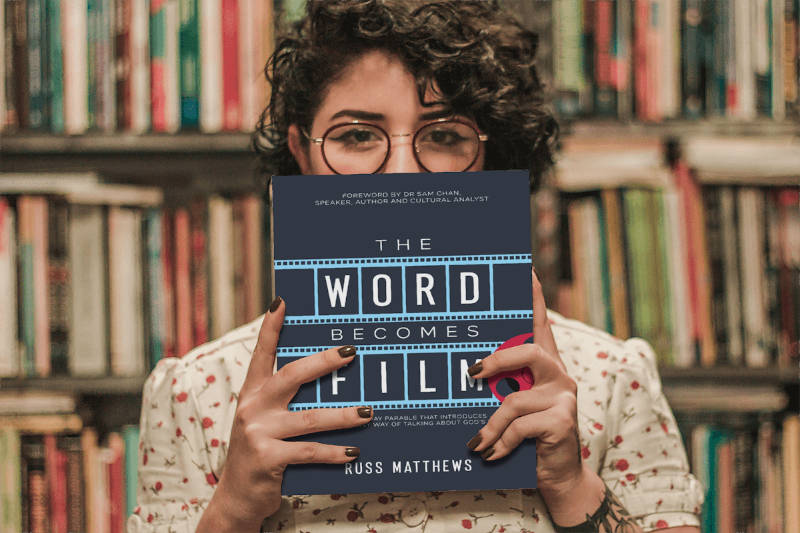 The word becomes film
Russ Matthews' new book is a modern-day parable that introduces a radically easy way of talking about God's story
If you order the book today you will also receive a complementary study guide that is only available with the purchase of the book (Print or ebook)
Reel Dialogue: What does it mean to be brave?
Early on in the film, Ryan takes a young Billy hunting. The boy asks his father if he will one day grow up to be brave like his heroic soldier father. The father tells his son that being brave does not mean being tough or being like him. Instead, he teaches Billy that being brave is about standing up and doing what you need to, even when it scares you. That might be saying no to someone pressuring you to do something you do not want to. That might be telling off someone who's bullying you. This lesson taught to Billy, is one that Ryan repeatedly lives out throughout the film as he has to be brave, and 'man up' to save the day. While 'manning up' for Ryan, does not always involve rugged masculinity. Sometimes it involves delicate and gentle fatherly love and direction to his lost and troublesome son.
The Bible teaches that bravery is something God gives people, even when they are scared and afraid. God is with those who trust in Him, which helps people be brave because they know that God is with them, even in the most challenging battles. The most courageous man in all of Scripture was Jesus, who despite His anguish in the Garden of Gethsemane, still submitted Himself to be crucified. While he knew it would be painful, it would lead to eternal life for those who believe in Him. In this ever-pressing culture, do you have the bravery and courage to stand for Christ, knowing He died for you?
Deuteronomy 31:6 "Be strong and courageous. Do not fear or be in dread of them, for it is the Lord your God who goes with you. He will not leave you or forsake you."
Leave a Comment