She Said
The story behind the Harvey Weinstein investigation
4 out of 5 stars
In October 2017, The New York Times and The New Yorker reported that dozens of women had accused film producer Harvey Weinstein of rape, sexual assault, and sexual abuse over the period of at least 30 years. Eventually, over 80 women in the film industry accused Weinstein of such acts. As a result, the reports became a launching pad for the #MeToo movement, which shattered decades of silence around the subject of sexual assault and harassment.
In September 2019, a book by Jodi Kantor (Zoe Kazan) and Megan Twohey (Carey Mulligan) called She Said: Breaking the Sexual Harassment Story That Helped Ignite a Movement. Their story follows their investigation process, both behind the scenes and in public. This release is the film adaptation of their efforts and details how the reporters sought to tirelessly trace the decades of abuse and bring forth justice for those who had been silenced.
As a result of its subject matter, the film feels urgent, pertinent, and powerful. It's a stirring, straightforward journalistic drama that does not sensationalise its subjects. Instead, it sensitively follows the development of the New York Times story that ignited a worldwide movement for accountability and justice. Zoe Kazan and Carey Mulligan are fantastic leads, each getting some standout moments. They are joined by a series of scene-stealing actresses, Samantha Morton, Jennifer Ehle, and Angela Yeoh. Each is given a scene or two that allows the stories of real women to be heard. Additionally, Ashley Judd portrays herself as a powerful chance to tell her own story.
Whilst some have commented that the film doesn't spend enough time developing its two co-leads, this isn't meant to be a biopic about them. This is not their story. Interestingly, Universal is campaigning these writers as lead and supporting in an egregious case of category fraud. This is about the stories they got to tell. The women whose voices their work enabled to finally be heard. The film is also an essential example of how important it is that women tell women's stories. Director Maria Schrader and screenwriter Rebecca Lenkiewicz give the movie it's needed feminine voice that empowers its leads, cast, and story.
Despite knowing how the investigation ends, the film never lacks energy, zeal, and tenacity. The fight is not over, but She Said powerfully depicts a mighty battle that has resulted in meaningful change.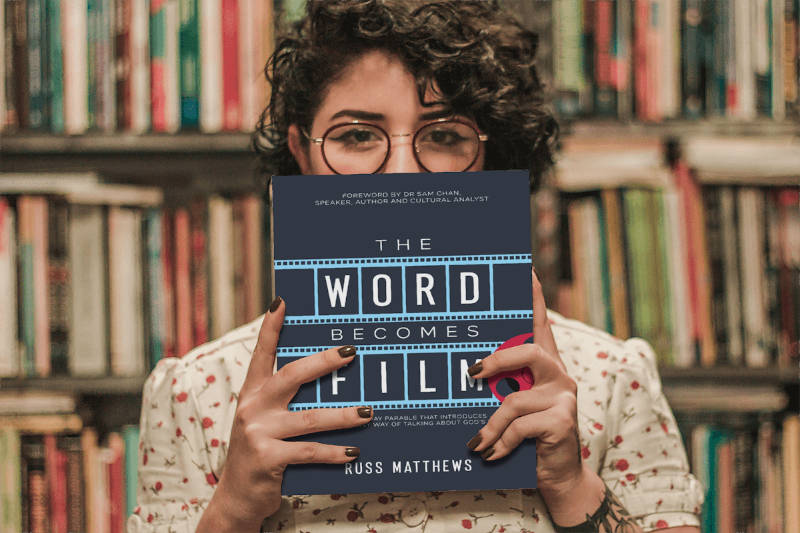 The word becomes film
Russ Matthews' new book is a modern-day parable that introduces a radically easy way of talking about God's story
If you order the book today you will also receive a complementary study guide that is only available with the purchase of the book (Print or ebook)
Reel Dialogue: Valuing and Respecting Women
One of the sad realities of the broken world is the reality of abuse. It is a complicated topic. And one that infects not just the secular world, but also the church. It is shameful that so many people have been hurt by those who claim to be followers of Jesus. True believers of Jesus understand that they are to love and honour women.
We can see this in how Jesus treated the women he interacted with, from his mother, Mary, to the women he healed. And He commanded His followers to look after widows and those who were vulnerable. The Bible tells us that husbands are called to love their wives as Christ loves the church. Men are called to look after, protect, provide, and serve the women around them.
"Love must be sincere. Hate what is evil; cling to what is good." - Romans 12:9
Leave a Comment