Roald Dahl's Matilda the Musical
A 'Dahl'-ightful adaptation
4 out of 5
After a massive year for movie musicals in 2021, this year has been far quieter. So, it's great to have such a fantastic musical to end the year on. An adaptation of the award-winning stage musical from Tim Minchin, based on Roald Dahl's children's novel, Matilda, from 1988.
The classic story follows Matilda (Alicia Weir), an extraordinary girl gifted with a sharp mind and a vivid imagination. One day when she is enroled at a special boarding school, she must tap into this vivacious energy and gain support from her teacher, tender Miss Honey (Lashana Lynch), along with the cavalcade of fellow classmates. Within this atmosphere, she dares to stand against her oppressive parents (Stephen Graham and Andrea Riseborough) and head teacher, Miss Trunchbull (Emma Thompson). A bold move that has the potential to change her story with miraculous results.
Joyful, energetic and magical, Roald Dahl's Matilda the Musical is an enthusiastic adaptation of the lively stage musical filled with sensational songs, creative choreography and a timeless children's tale. It's all told with empathy, love, compassion, care and a tad bit of cheekiness that'll make you grin and want to sing along. Despite being based on the musical, this film adaptation is suitably cinematic never feeling stagey or confined. It retains the weird whimsy of the celebrated children's author who's twisted children's tales have been favourites for generations.
Alicia Weir is phenomenal as the titular Matilda, with Emma Thompson delivering a demented Miss Trunchbull and Lashana Lynch countering with a pure and loving Miss Honey. Minchin's new closing song, Still Holding My Hand is tender and serves as a strong finale. Viewers will be beyond impressed by the ensemble cast of children filled with talented singers, dancers, and actors. The film's costumes, production design, and makeup are all top quality, and the work done to transform Emma Thompson into the vile Mrs. Trunchbull is remarkably terrific.
Overall, this is likely a film for anyone who is a fan of musicals. Especially if you have already enjoyed this adaptation before or are fond of Dahl's original tale.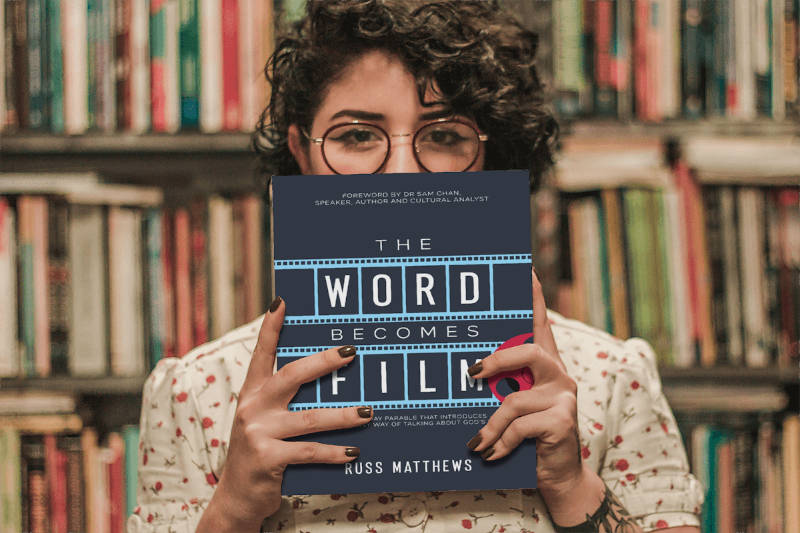 The word becomes film
Russ Matthews' new book is a modern-day parable that introduces a radically easy way of talking about God's story
If you order the book today you will also receive a complementary study guide that is only available with the purchase of the book (Print or ebook)
Reel Dialogue: The value of children
Roald Dahl's works consistently featured children who had to win against oppressive and cruel adults. Matilda is no exception, and Miss Trunchbull's view that "Children are maggots" is repeated throughout the story. But this could not be further from how the Bible views children. God's Word teaches that children are to be valued. That they have inherent worth. They are to be loved and cared for. They are a blessing to their parents.
Jesus Himself demonstrated how valuable children are by not turning them away despite His disciples attempts. You can read that story in Matthew 19 and see how valuable children are to God and His Kingdom.
Matthew 19:14 "Jesus said, "Let the little children come to me, and do not hinder them, for the kingdom of heaven belongs to such as these."
Leave a Comment