4.5 out of 5 stars
The phrase "Eat the rich" is a political slogan usually associated with class conflict and anticapitalism. The Menu brings a whole new definition to the term. While plenty of films have satirised the elite, this ranks as one of the best, as it subverts expectations and avoids easy targets, instead excelling in the unexpected.
The Menu follows a young couple, Margot (Anya Taylor-Joy) and Tyler (Nicholas Hoult). They travel to a remote island to eat at Hawthorne, an exclusive restaurant run by celebrity chef Julian Slowik (Ralph Fiennes). Slowik has prepared a lavish molecular gastronomy menu where food is treated as conceptual art. Still, his approach to cuisine has some shocking surprises for the wealthy guests (Janet McTeer, Reed Birney, John Leguizamo, amongst others).
Ominous, enigmatic, and deliciously dark, the film serves up a phenomenal feast filled with suspense and style and seasoned with great performances in a satisfyingly presented meal that leaves the audience with much to digest. All food puns aside, this is a devilishly dark comedy involving increasingly entertaining scenes that build unpredictably with a controlled sense of dread. Like Chef Slowik's carefully manicured menu, screenwriters Seth Reiss and Will Tracy craft a perfectly balanced script that is layered and seasoned with moments of comedy, horror, drama, and thrill. There is plenty to chew on in their takedown of the elite. Especially with the seven deadly sins on display amongst the dinner guests, the audience will find plenty of brilliant thematic lines to trace.
It is a film best enjoyed with a fresh palette, so we shan't spoil your appetite. Yet, in a carefully crafted film with such delicious themes of obsession, recognition, and legacy, it is a genuinely satisfying and disturbing tasting experience. Ralph Fiennes, Anya Taylor-Joy, Nicholas Hoult, and Hong Chau are the standouts of the ensemble. Fiennes, in particular, delivers a performance so calculated, cold, obsessive, and disturbed that you can not look away. He commands the screen and the kitchen. It is also a truly biting film with brilliant visual gags and cracking lines.
Director Mark Mylod, best known recently for directing episodes of hit TV shows, like Game of Thrones, Shameless, and Succession, is given ample opportunity to be cinematic here, despite the smaller scale. The film is almost entirely shot in one location, the restaurant Hawthorne. This central location allows the outside world to slowly feel more alienating and disconnected. Add a mysterious staff of kitchen hands and a haunting score from Colin Stetson. The film's atmosphere grows from entitled to eery rather seamlessly.
Overall, The Menu is not for the faint of heart, but for those in the mood for a diabolical dark comedy thriller. One that is exhilarating and engrossing, and that leaves a strangely satisfying taste in its wake.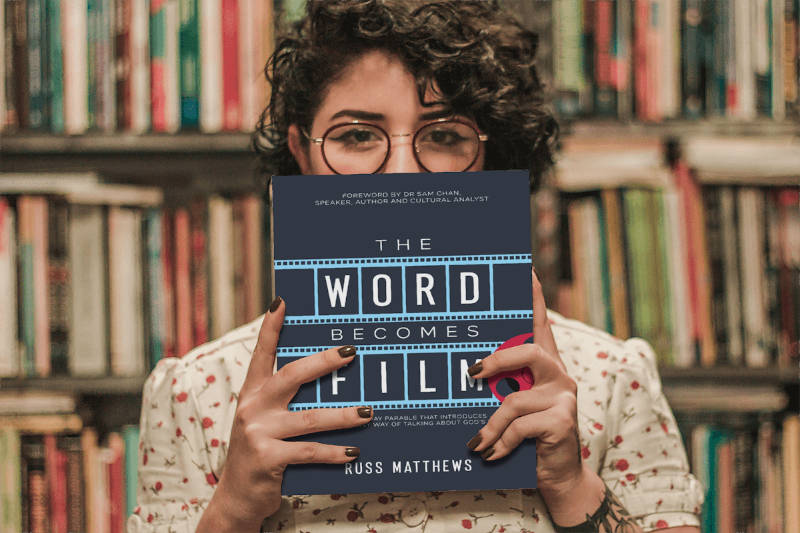 The word becomes film
Russ Matthews' new book is a modern-day parable that introduces a radically easy way of talking about God's story
If you order the book today you will also receive a complementary study guide that is only available with the purchase of the book (Print or ebook)
Reel Dialogue: The price of perfection
Chef Slowik is a man driven by an obsessive need for perfection. He has assembled a kitchen of people who adore him to the point of blind worship. Still, this man is not perfect. He even acknowledges that nothing can ever be perfectly planned, despite the arduous amount of time and effort that may be poured into trying. We, too, may often strive to be perfect. But we can not be. No one can because of our sin. The only one who is perfect is Jesus, and because He was perfect, and without blemish, He could die in our place, so that one day we might be made perfect in Him.
"fixing our eyes on Jesus, the pioneer and perfecter of faith. For the joy set before him he endured the cross, scorning its shame, and sat down at the right hand of the throne of God." - Hebrews 12:2
Leave a Comment